Details
This is a private label eyeshadow palette (including 18 colors) that would make a good gift for anyone. The palette has delicate packaging and instructions on the back, designed and developed by a leading private label eyeshadow palette manufacturer.
18 color eyeshadow palette supplier-Leecosmetic. Pay attention to what makeup users favor. With the dainty cover named "optical illusion", the Leecosmetic eyeshadow palette is eye-catching. It makes your eyes pop but also feels eye-friendly when applied. Leecosmetic private label eyeshadow palette -Great for beginners.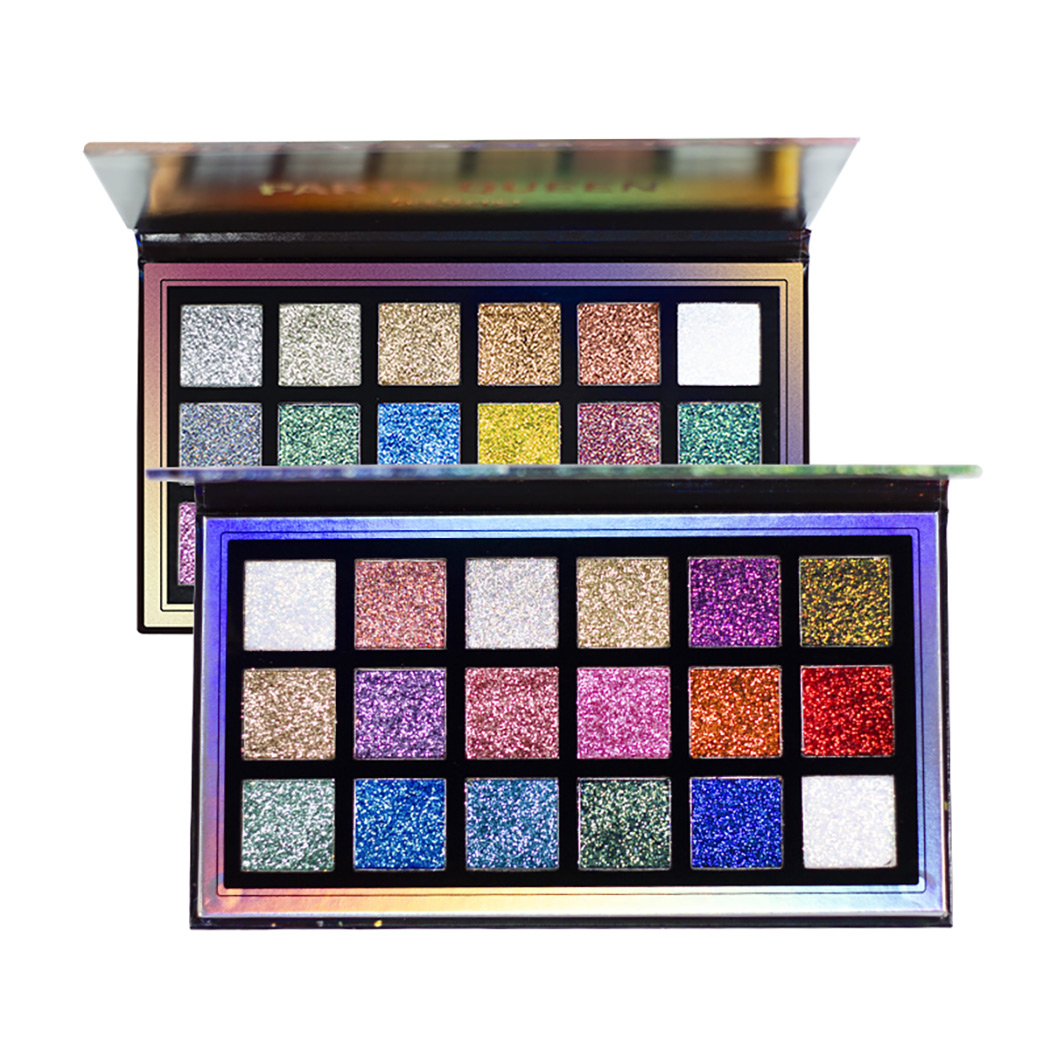 Follow your heart to find the perfect glitter eyeshadow palette for your brand.
We are a manufacturer of wholesale glitter eyeshadow palettes. Our makeup products are high quality, eye-catching, and competitively priced. We make it a point to offer you a large array of eye-catching makeup products with a one-stop-shop.
Our glitter eyeshadow palette boasts a wide variety of and endless combinations of eye makeup.
An eyeshadow palette including 18 best-selling pressed glitter are here to brighten up you day. An all-glitter eyeshadow palette provides makeup lover with more possibilities. They can try almost all hot and bold eye makeup with only this 18-color eyeshadow palette. Everything you need is included in this palette!
Leecosmetic eyemakeup product is not your average eyeshadow palette. Our private label eyeshadow palettes do not contain any harsh chemicals and are completely free of alcohol. They are free of synthetic chemicals and have a silky, creamy formula that is smooth, easy to blend and will not impact any eye allergies. From the most conservative to the most daring, these private label eyeshadows will give you attention.