Details
A perfectly named and designed eyeshadow palette is a dazzling choice for those who are looking for the best matte for glitter purchase. Artificial matte and glitter colors are beautiful. The whole eye can have a wonderful appearance.
Colorful eyeshadow palette is an exquisite collection for a special holiday, any occasion, or for your very own perfect look. DIY the perfect look with an amazing full-size eyeshadow palette. Each set includes matte and shimmer shades, perfect for day or night.
Best eyeshadow palette company with 28 colors in one package. Make a beautiful eye makeup with our most amazing eye shadow palette. The Amazing Luxury Eyeshadow Palette boasts 28 eyeshadows in one package. Enjoy a stylish and beautiful eye makeup look with color pigmentation and high light up to 800 degrees. This stunning palette is perfect for every occasion.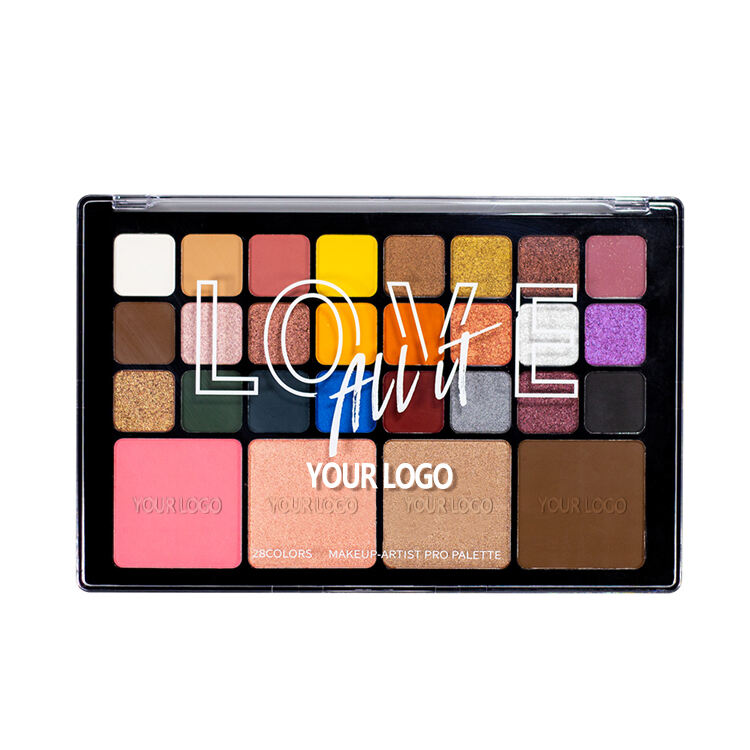 Online Wholesale Eyeshadow Factory- 100% safe and worry-free! 100% satisfaction guarantee!
Leecosmetic eyeshadow factory has a wide variety of products for you to choose from. Our eye shadow palettes are perfect for everyday wear, which are a must-have! What's more, they can be used both as a lip topper or may be used as an eyeshadow to complete your look.
Join the hundreds of thousands using our eyeshadow customization! People are using our low-cost eyeshadow daily.
Enjoy your day bright. Must have eyeshadow, wear it by itself or on the eyes. Leecosmetic wholesale private label colour palette has 28+ to choose from. Options are endless with our sleek, matte and glitter eyeshadows, best matte eyeshadow, and our 100% pure exclusive makeup. Best eyeshadow palette company offers must-have eyeshadow, matte eyeshadow, contact Leecosmetic makeup factory.
Our eyeshadow palette are all pure vegan, cruelty-free, free of harmful ingredients and all of them are free of B.O.B.
Now that you have all the tools to create your own designer products, it is time to get started! Leecosmetic wholesale eyeshadow factory is a business that allows you to start your own cosmetics company. With their different color eyeshadow pallet and eye-catching containers, it is the perfect place for your newest choice.