Sophisticated colors and textures to cater to different makeup looks.
How to make your own cosmetic moisturizing concealer? Welcome to the world of custom private labeling! Your own moisturizing concealer palette with MAXIMUM customizability. Leecometic can make sure it can take care of your needs.
Bring new life to your makeup with this highly pigmented concealer that offers 4 shades for endless custom looks. Blend into skin for a flawless matte finish, or add a dose of color to the high planes of your face for the perfect easygoing look.
Want your makeup to last all day? This luxurious moisturizing concealer palette brings professional quality makeup to your fingertips. Private label makeup experts can create your own customized palette today. Don't miss this chance to be an unstoppable makeup artist.
Eye makeup concealer palette with a variety of liquid, cream, and powder concealer shades to match your personal skin tone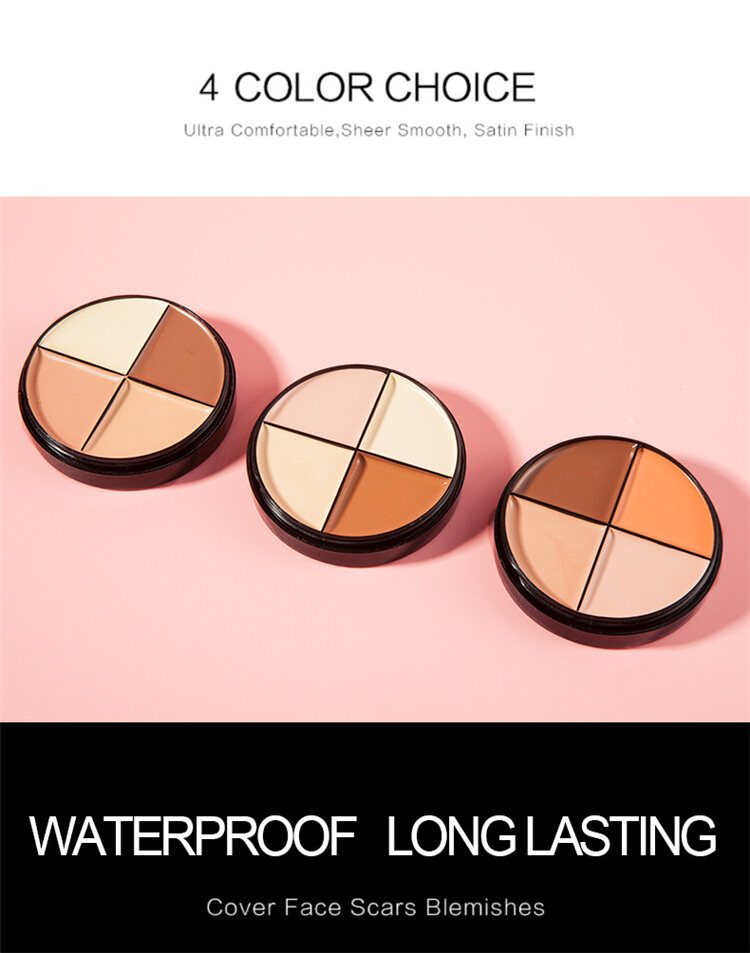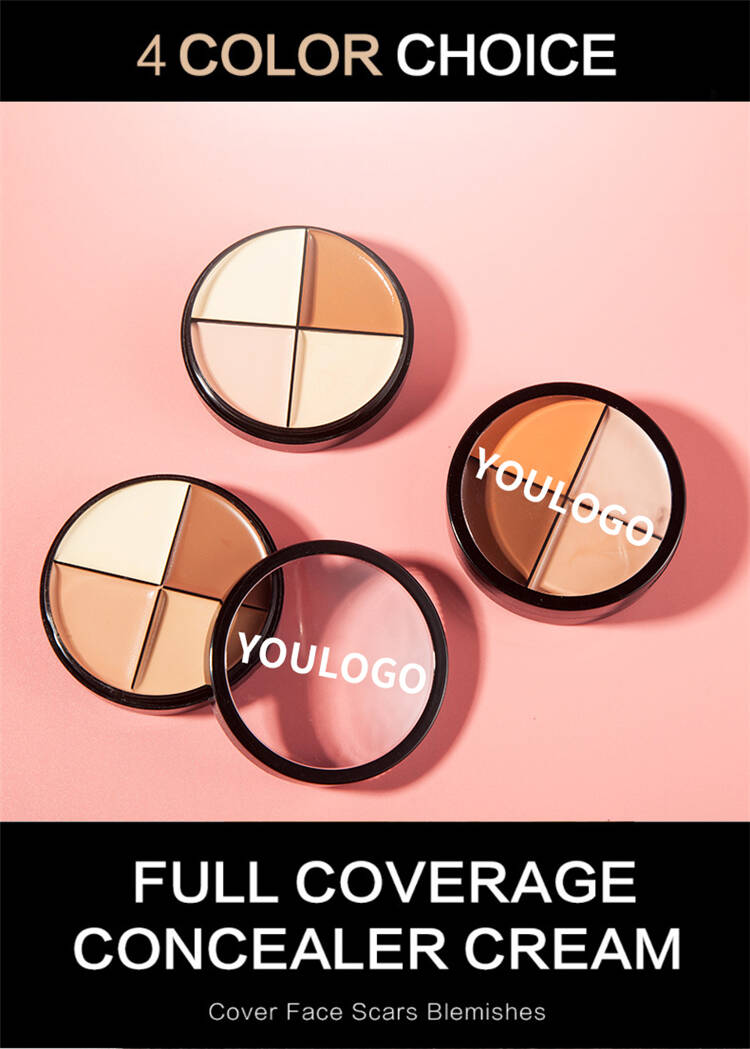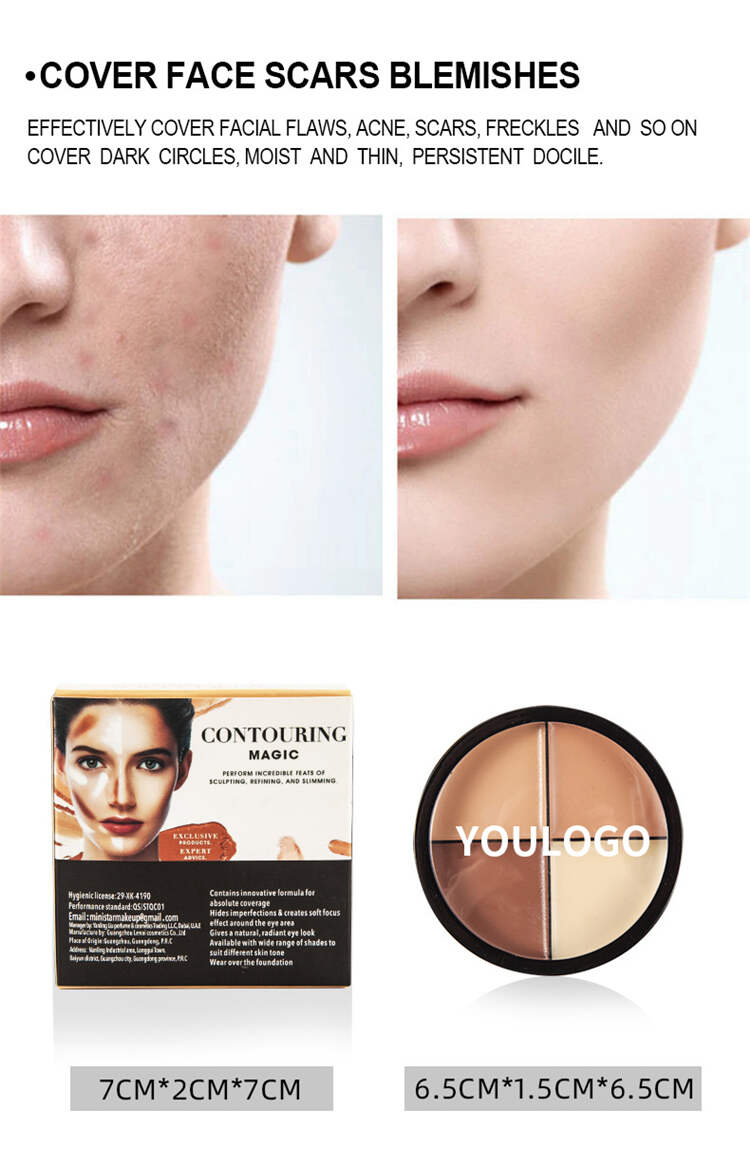 Are you always on the lookout for the best moisturizing cream that provides a natural glow and soft skin?
Most women use concealer to hide the signs of age or tired skin, but with our concealer, you can go a step further. Leecosmetic for skin is a moisturizer palette that's also a concealer.
Our moisturizing concealer palette are perfect for creams, concealers, eye shadows, and other cosmetics. The right palette is the most important addition to your makeup kit.