Introducing velvet 16 colors lip liner pencil, which defines and shapes the lips for most lip tone.
Our lip pencil is suitable for most lip tones by creating an illusion of fuller lips. 
From natural nudes to matte neutral brown-pink, we've got the perfect shade for every occasion and mood. Mix and match to create a customized lip look that reflects your personal style.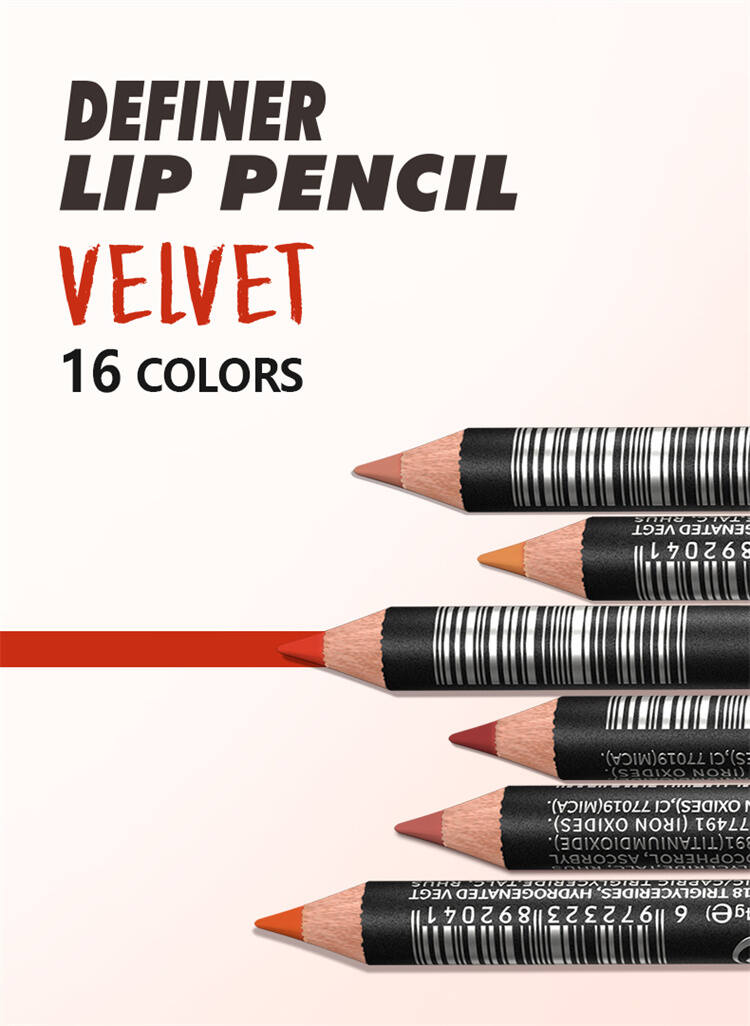 Our lip liner features:
Suitable with most shade.

Create perfectly straight lines and small strokes without leaving smudges or harsh lines.

Easily stay within your natural lip line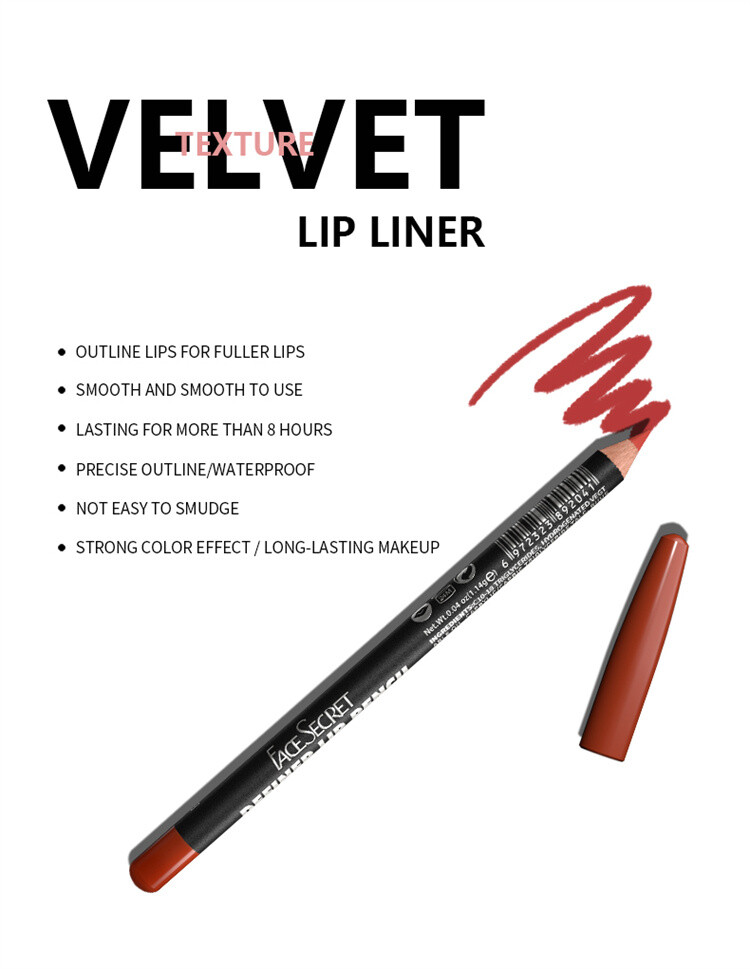 How to apply lip liner?
1. Use the lip pencil to draw from the lip top and middle position
2. Then outline the lip shape to the left, and right.
3. Fill in the color with lip gloss
It's suggested to choose a color deeper than your lip tone to naturally outline the look.
Outline your lips and feather the product in from the edges to soften the line.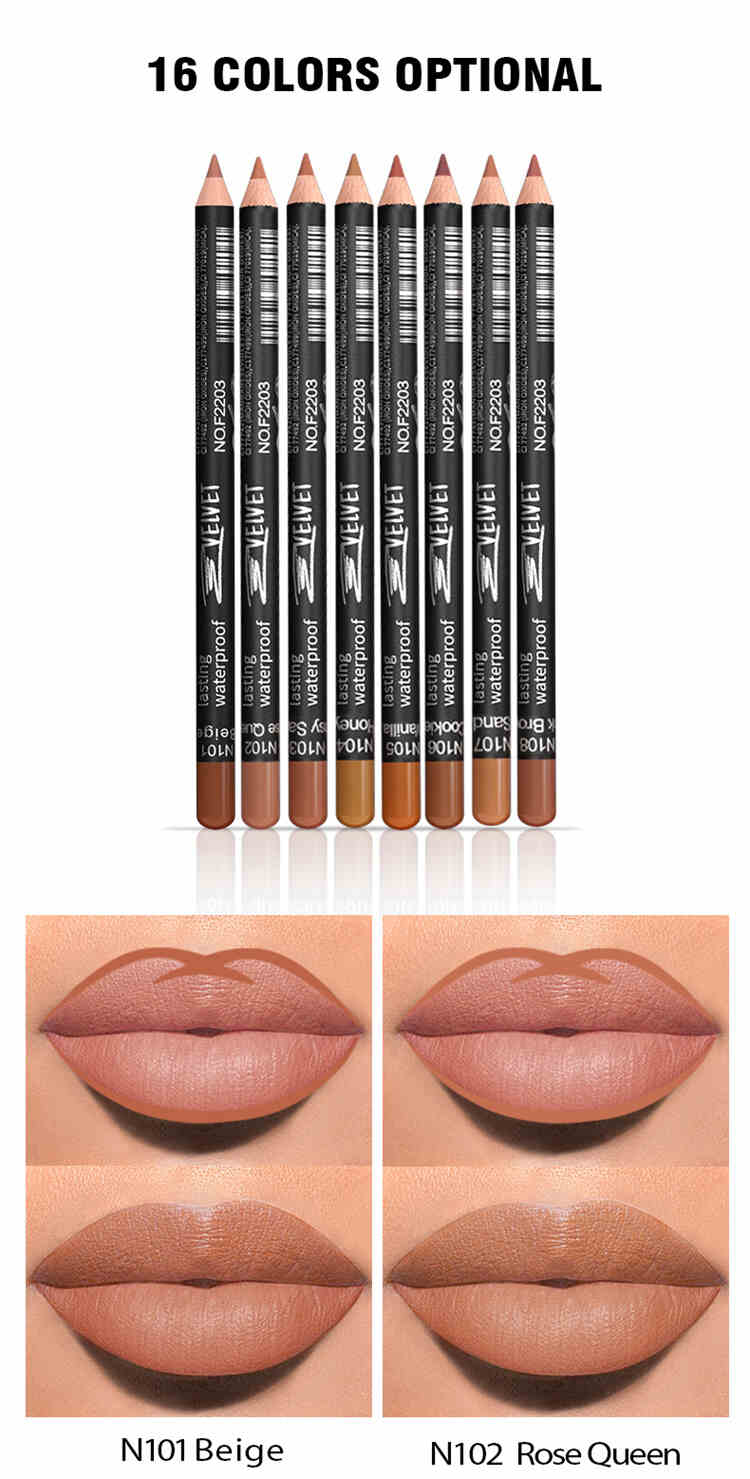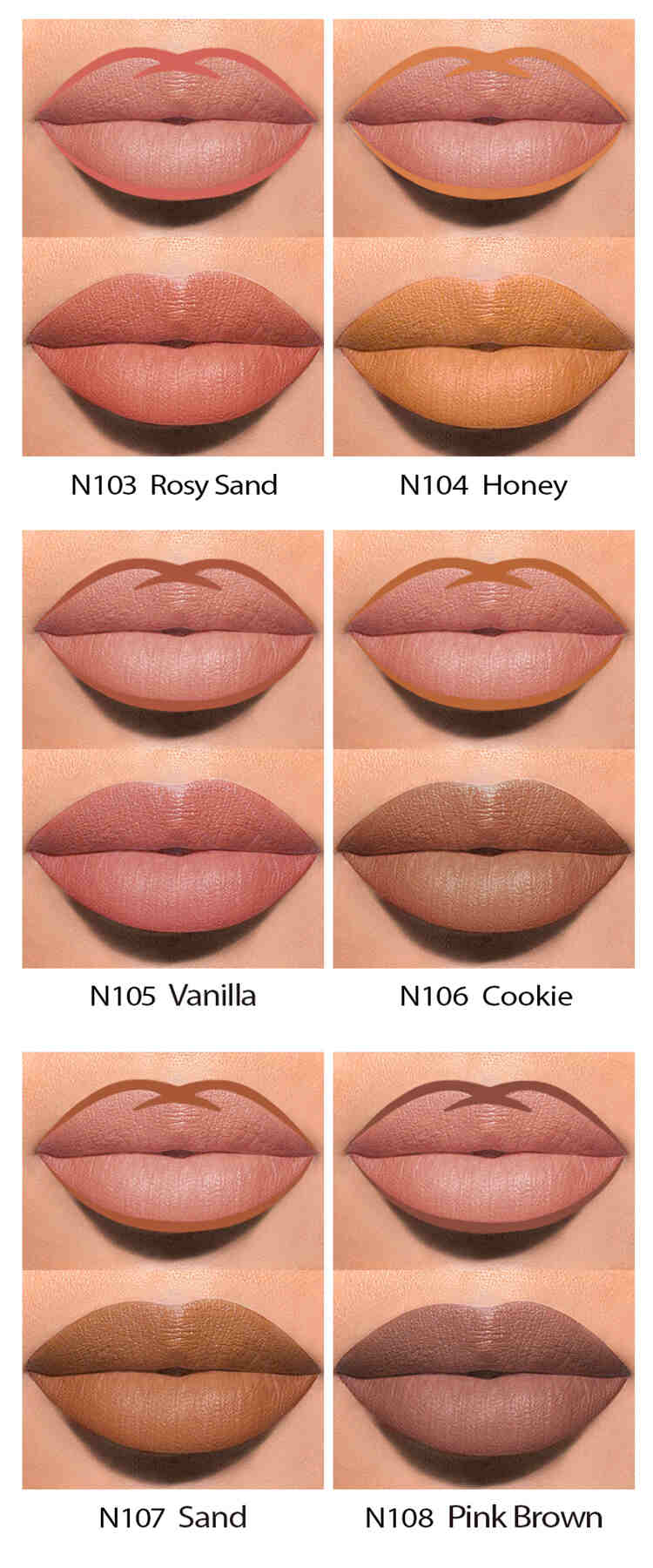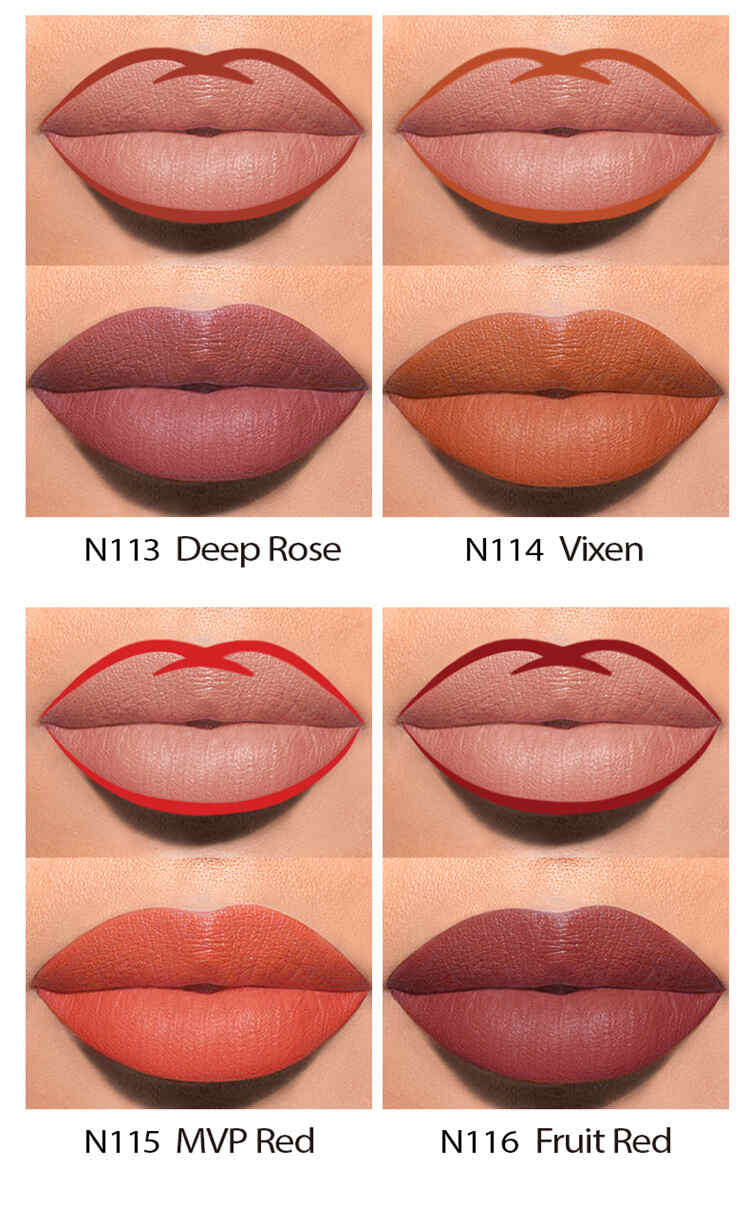 It can't be wrong to pick a lip liner that looks good with any shade by matching your natural lip color.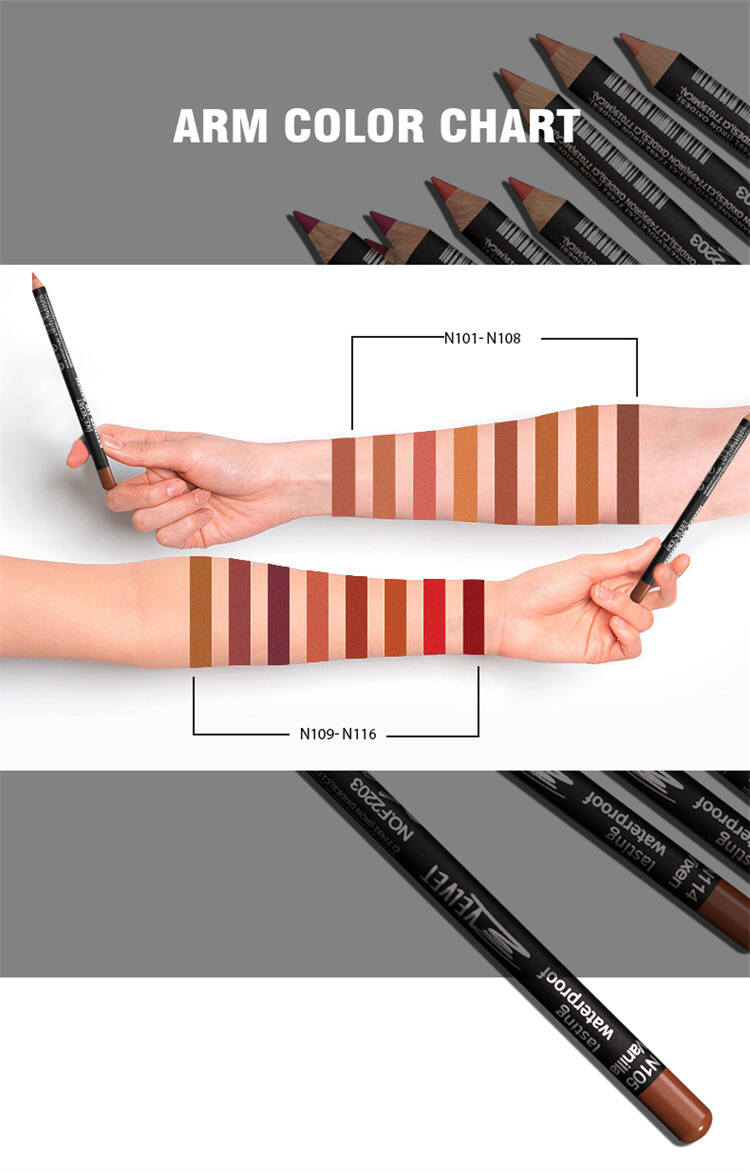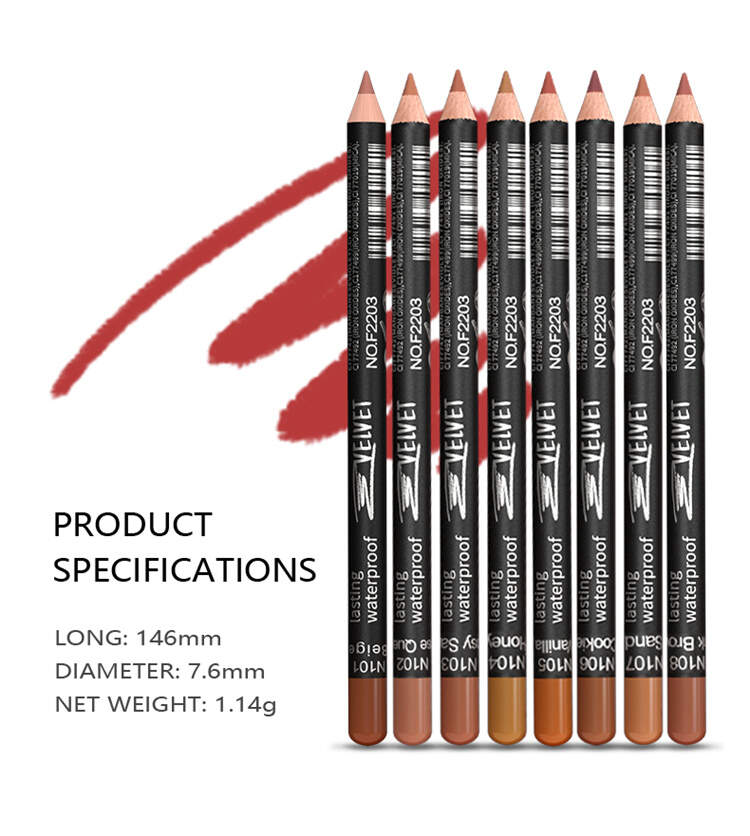 As a wholesale lip liner private label manufacturer, we provide custom formulation, packaging design, and branding support to create your unique, standout product.
Our lipliner is 100% vegan and cruelty-free, ensuring that no animals were harmed in the making of this product.
Contact us for a direct competitive wholesale price.