Check out the Facescret wholesale premium 12-color lip liner set, designed to redefine your lips with absolute precision. 
Why is it so good?
1. Variety of Colors: This lip liner set comes in a range of 12 vibrant and versatile shades. From classic nudes to bold reds and soft pinks, we've got you covered for every mood and occasion.
2. Smooth Application: Say goodbye to tugging and pulling. The silky texture of our lip liners allows for a smooth and seamless application, gliding effortlessly across your lips.
3. Hydrating Formula: Infused with botanicals and vitamins, these lip liners offer a hydrating touch, making them comfortable for all-day wear.
4. Superior Spreadability: With excellent spreadability and a fine texture, you can easily achieve precise lines for a flawless lip look.
5. All Day Wear: These lip liners are designed to last all day without smudging or fading, meaning your lips will look just as stunning at the end of the day as they did at the start.
6. No Sharpener Required: Convenience is key. No need for a separate sharpener, these lip liners are ready to use whenever you are.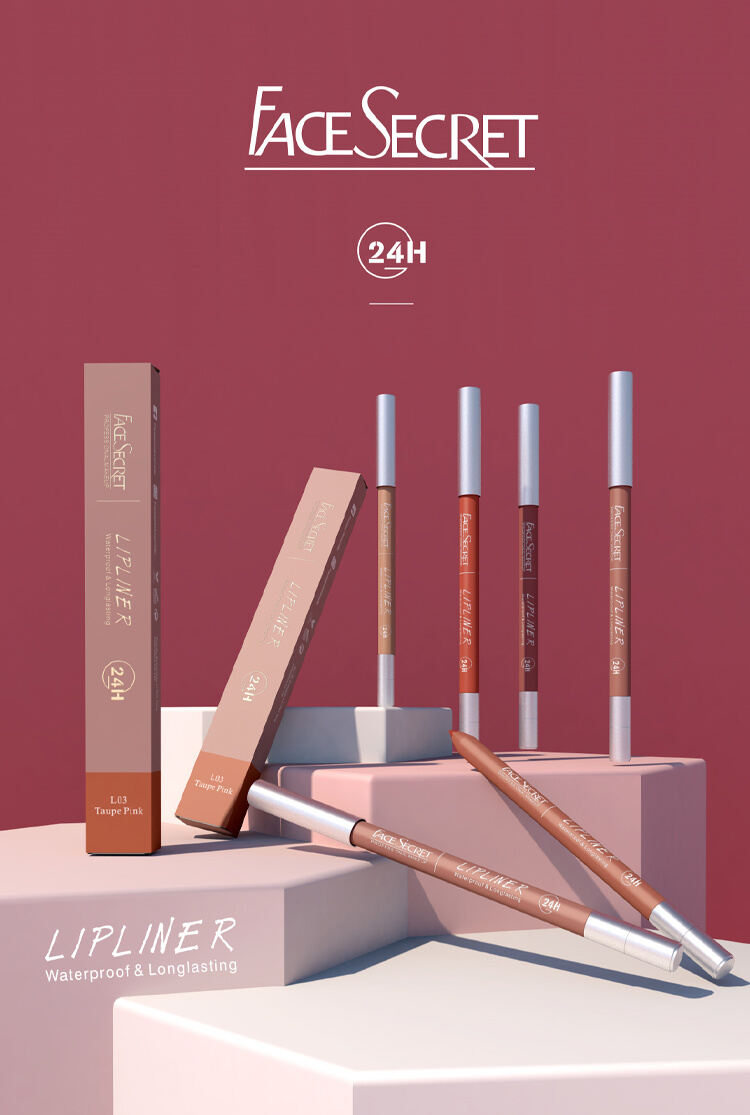 How to Use a Lip Liner:
Start Clean: Begin with clean, dry lips. Apply a lip balm if your lips are dry.
Define Your Cupid's Bow: Start by drawing an X at your cupid's bow (the dip in the middle of your upper lip).
Outline the Rest of Your Lips: Draw a line along the edge of your bottom lip, then complete the outline of your upper lip.
Fill In Your Lips: After outlining, fill in your lips with the lip liner. This will help your lipstick last longer and prevent it from bleeding.
Pair with our Matte Lipstick for more makeup options.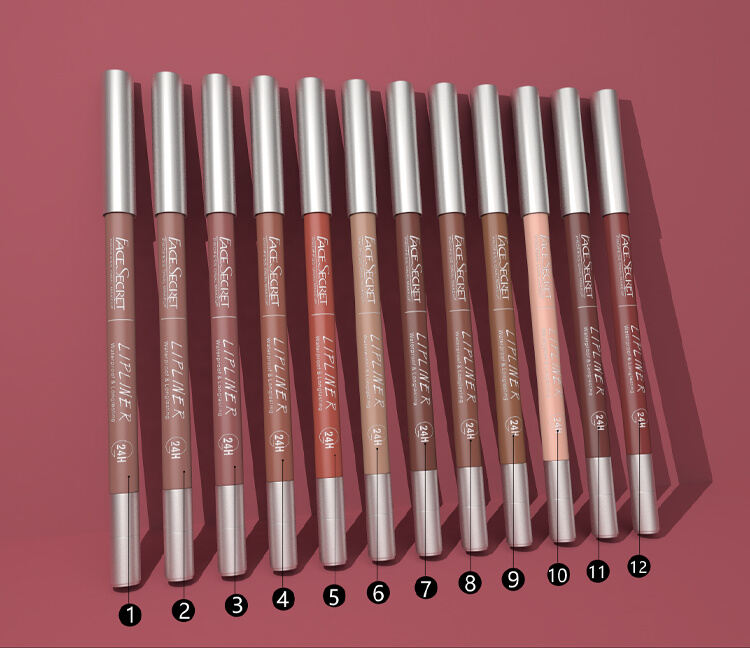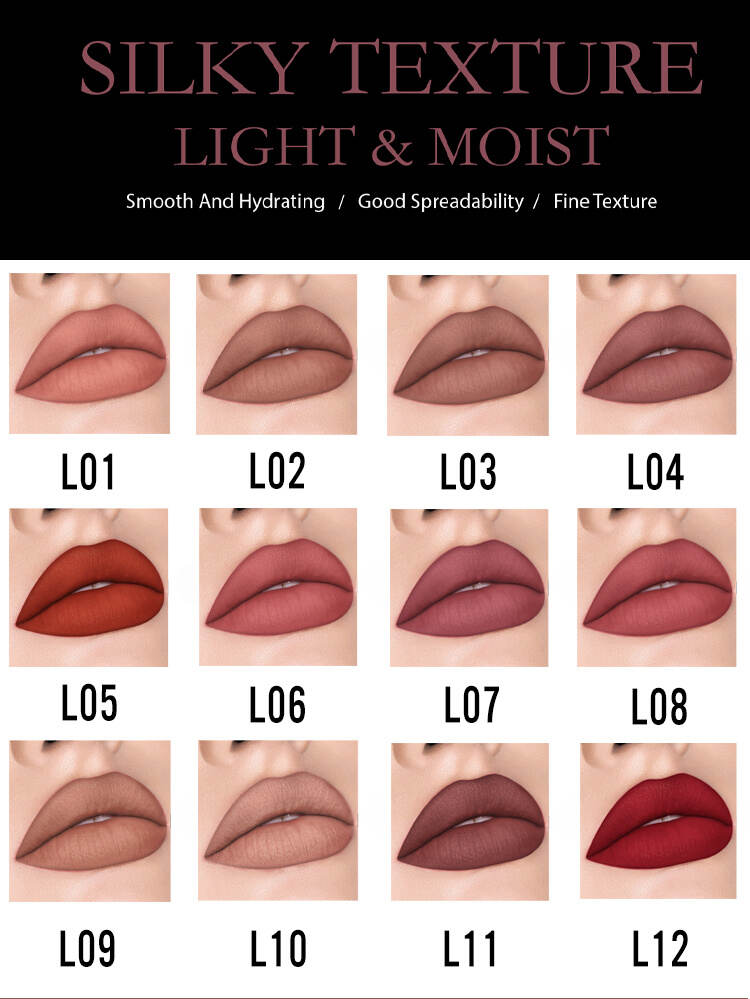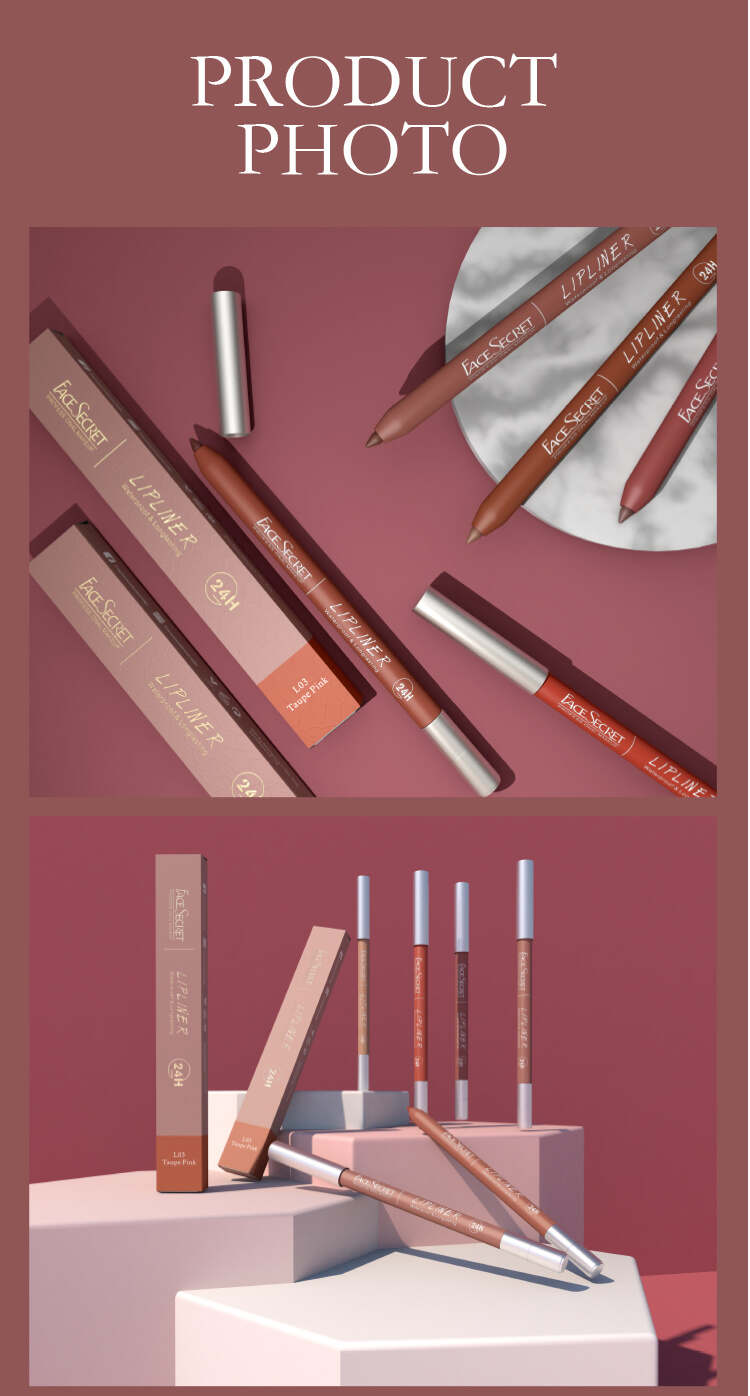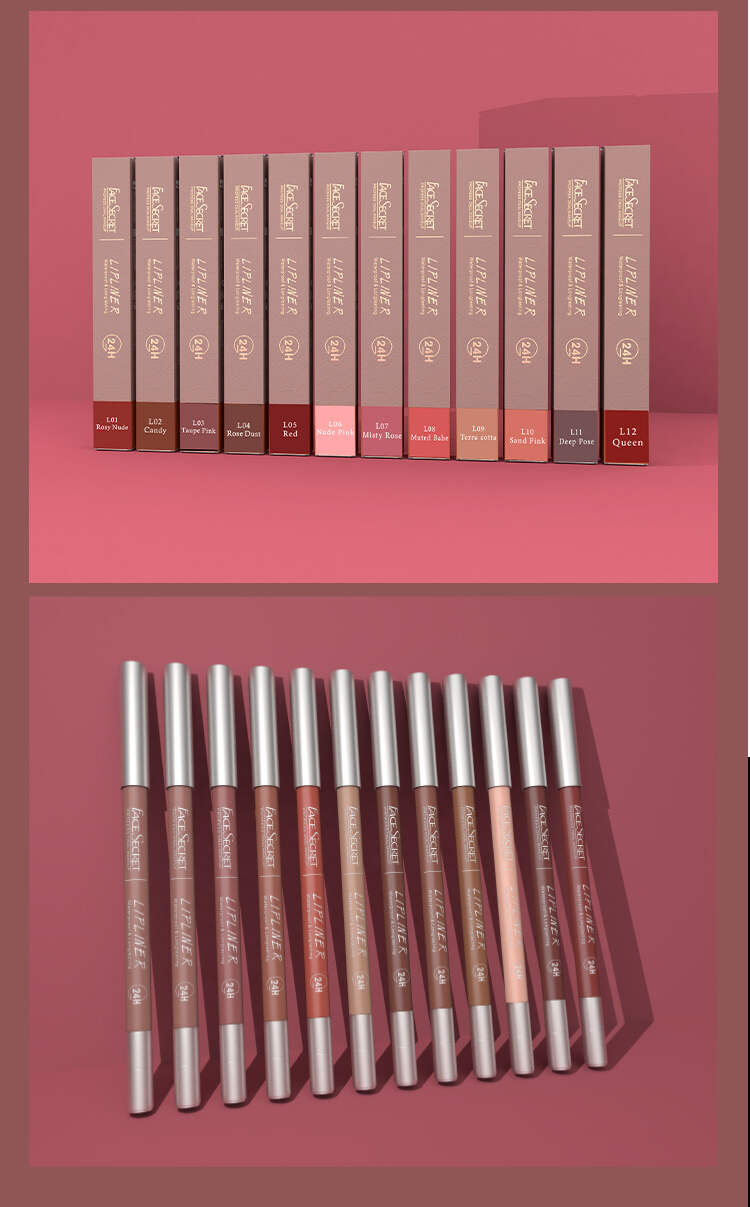 Facescret is an exclusive brand of LeeCosmetics. Distinct from our private label offerings, Facescret products are available with low minimum order quantities and are ready for immediate sale.
We pride ourselves on swift delivery and efficient processing. We welcome inquiries for both Facescret products and our bespoke private label services.
Contact us for a direct competitive wholesale price.