Wholesale Cheekbones Blush Makeup
Blush is an essential makeup item that adds a natural flush of color to your cheeks and brightens up your complexion.
Enhance your natural radiance and embrace a healthy, youthful glow with the Facesecret 10-Color Powder Blush. Specially designed by our team of cosmetic experts, this versatile blush palette offers an exquisite range of ten stunning shades to suit every skin tone and occasion.
Why it's SOOO good:
10 Color Variety: This blush palette offers an extensive selection of ten exquisite shades, ensuring you have the perfect color for any occasion, from soft and subtle to bold and vivacious.
Rosy Glow: Achieve a beautifully rosy glow with the Leecosmetic Powder Blush. The carefully curated range of shades includes various undertones to complement different skin tones, giving you a fresh, healthy complexion.
Pressed Blush Powder: The finely milled formula of the blush powder ensures a smooth and silky application. The velvety texture blends effortlessly onto the skin, leaving a weightless finish that lasts all day.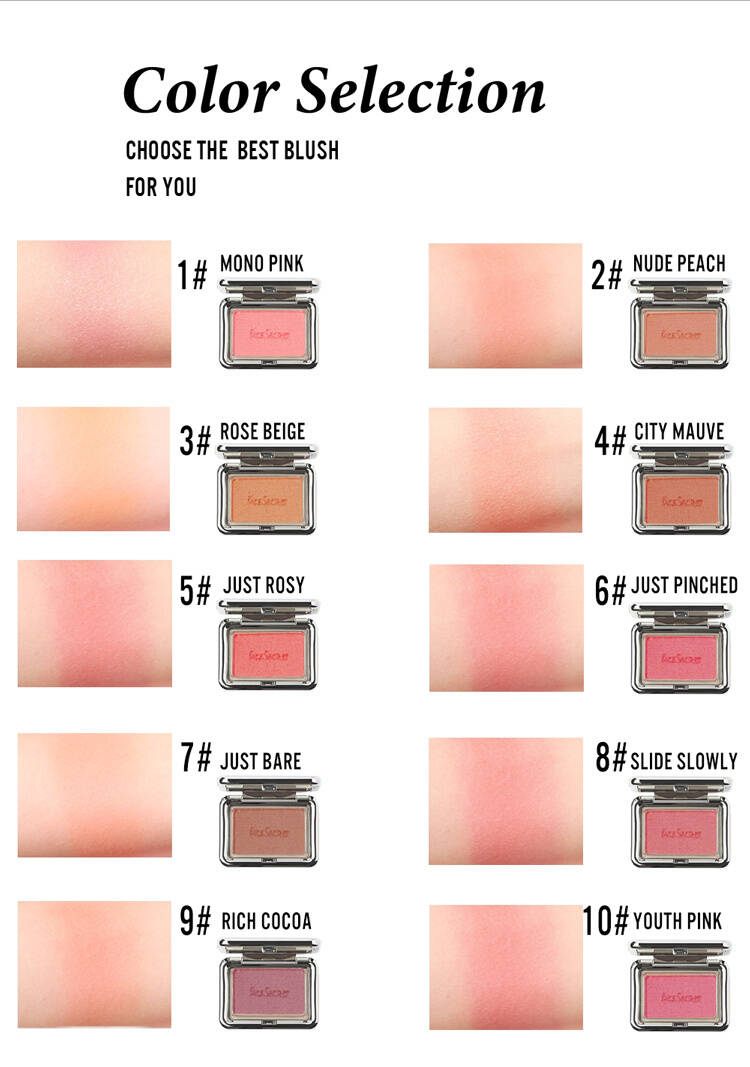 How to Use?
Using a blush brush, gently swirl it over the desired shade in the palette, tapping off any excess. Smile to locate the apples of your cheeks, and apply the blush in a sweeping motion towards the temples. Build up the intensity gradually until you achieve your desired look.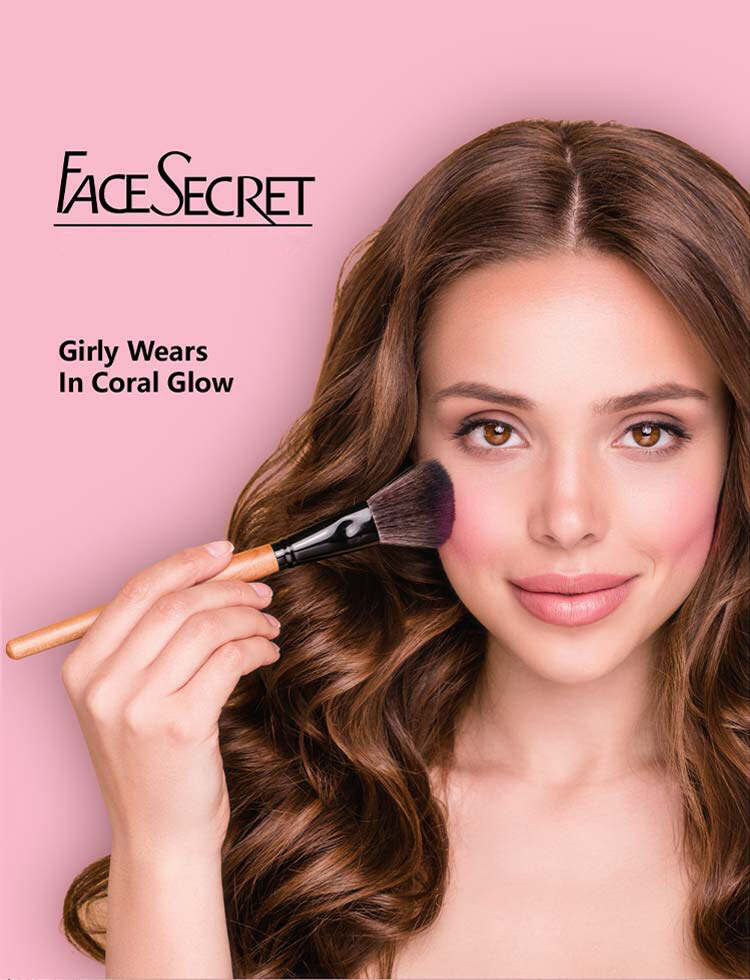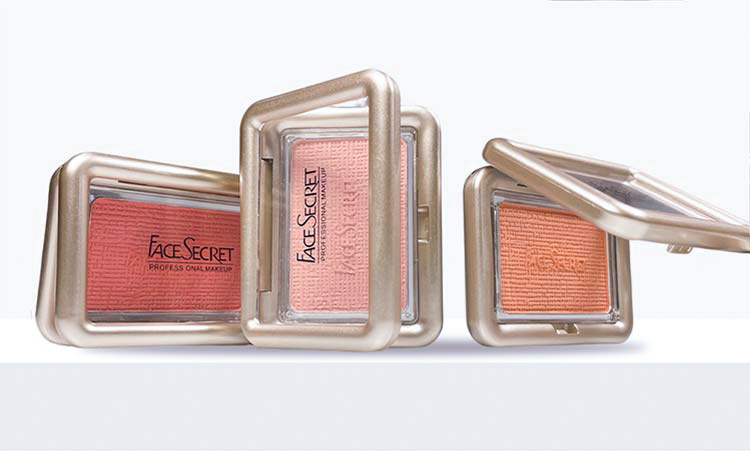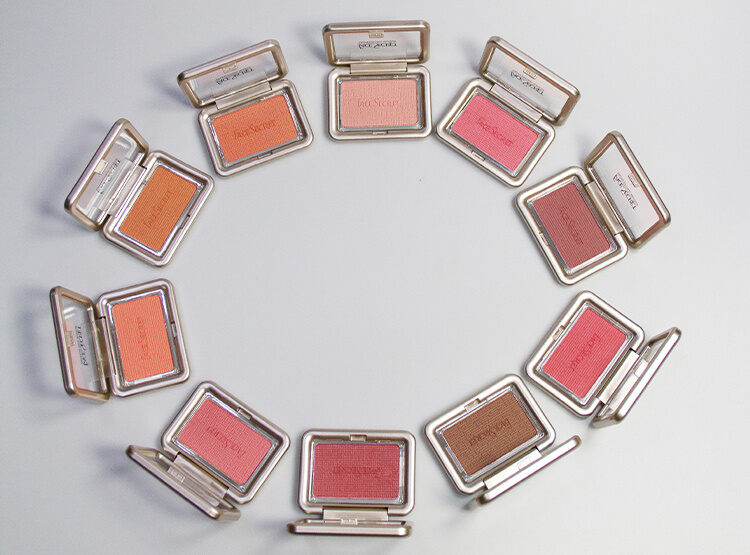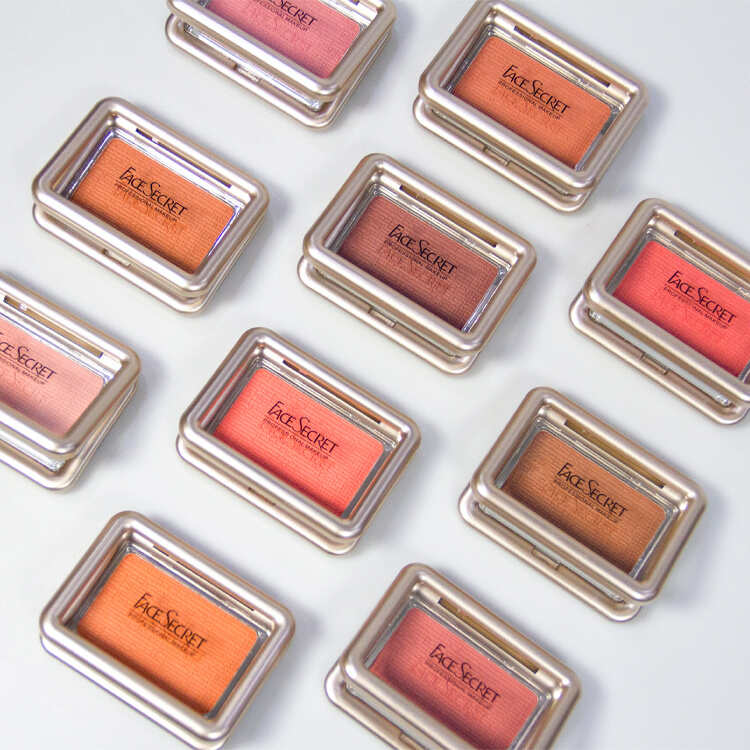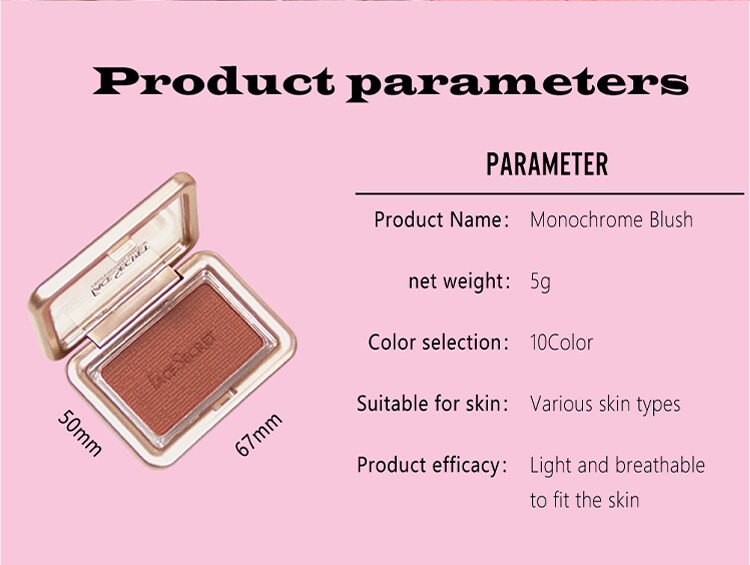 With the Facesecret 10-Color Powder Blush, you can effortlessly create a wide range of looks, from everyday natural to glamorous and bold. Enhance your beauty and embrace the rosy glow that this versatile palette offers. Get yours today and experience the transformative power of the Facesecret Powder Blush!
Facescret is an exclusive brand of LeeCosmetics. Distinct from our private label offerings, Facescret products are available with low minimum order quantities and are ready for immediate sale.
We pride ourselves on swift delivery and efficient processing. We welcome inquiries for both Facescret products and our bespoke private label services.
Contact us to order samples now!