Facescret Nude Matte Liquid Lipstick Wholesale
Introducing our Nude Matte Liquid Lipstick Wholesale, an irresistible addition to any beauty collection.
This stunning caramel milk tea-colored lipstick features a warm brown tone, perfect for creating a natural and sophisticated look.
The smooth, silky formula glides effortlessly onto your lips, ensuring easy application and even coverage. Experience unparalleled comfort and long-lasting wear with our Nude Matte Liquid Lipstick.
We accommodate small MOQ orders, making it easier for businesses of all sizes to offer their customers this must-have beauty essential.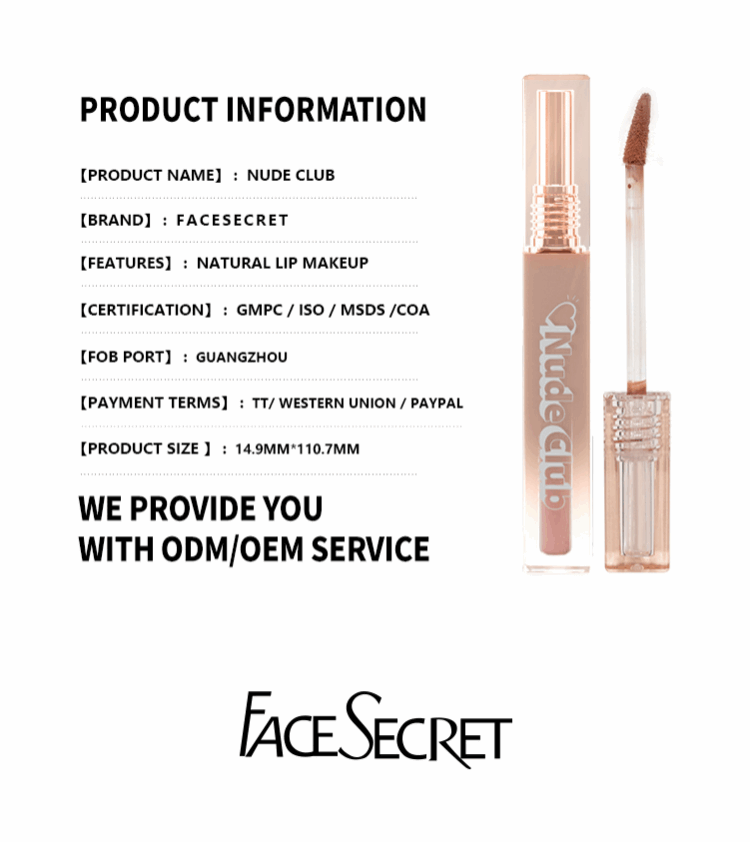 Our collection includes 15 colors, which is suitable for everyday settings and special occasions.
They effortlessly enhance daytime makeup looks for work or casual outings, adding an elegant touch without overpowering your overall appearance. For evening events or special occasions, pair a nude lipstick with a bold smokey eye for a striking and balanced makeup look.