2022 best makeup fixer spray wholesale-Leecosmetic factory since 2013
Masking and retouching sprayed on in one spray-Leecosmetic makeup fixer spray
With this genius makeup fixer spray, you can make your makeup last longer, last sweatproof, take care of all your skin concerns, and makeup might never be the same.
Flip a switch and turn your makeup into a masterpiece with makeup fixer. This formula keeps your beauty essentials at their peak, ensuring your look stays: waterproof and sweat and smudge free. Finish your makeup look with this fixing spray and then pair with a good moisturizer as your skin will stay in top shape.
Our makeup finishing spray sets makeup, prevents shine, and keeps it fresh all day. Your makeup will look flawless and last all day under any weather condition.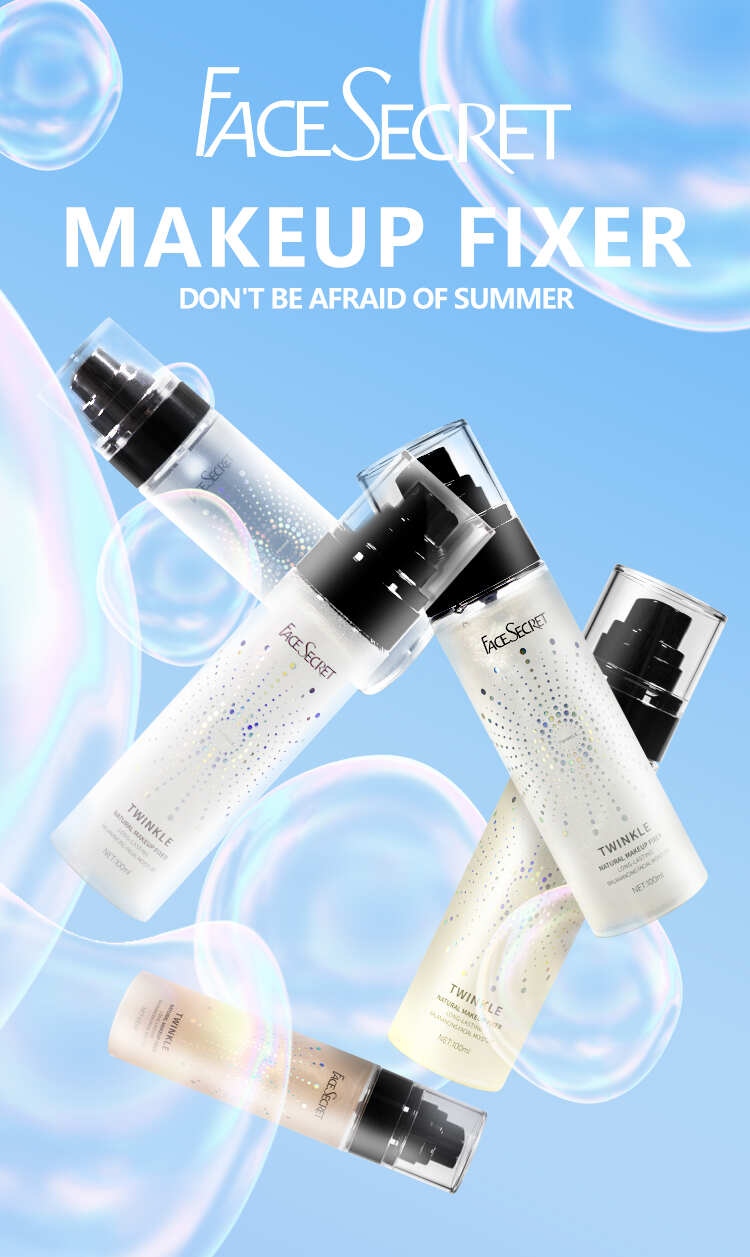 High power chemical-free facial spray to fix and set makeup instantly
Ready to finish your makeup? Finish it with a layer of makeup fixer spray.
Are you one of those people whose life frequently has them sweating? We're not talking about perspiration here (we think you know when to cover up), but rather…daily living. Imagine the look on your colleagues' faces when you walk into your office after your morning run looking fresh and perfectly clean. Well, with the new makeup fixer spray from Leecosmetic makeup fixer spray supply, you can save their astonished looks for another day. So, if you're a sensitive soul who cannot go without sweat
The right fix! Meet Leecosmetic makeup finishing spray factory. Toss in your makeup bag for a quick fix for everything from a missed spot to sweat, oil, or water on your makeup and foundation. use it to blend, set, and perfect your look. Leecosmetic Secret Spa Fixer Spray is the ultimate makeup setting spray to give your makeup a perfect, light, hydrating, last-all-day finish. You will instantly fall in love with this refreshing, cool-feeling setting spray that leaves your makeup soft, plumps, and shiny like you just applied fresh makeup. This setting spray will not leave you feeling greasy or with a heavy residue like a traditional setting spray.