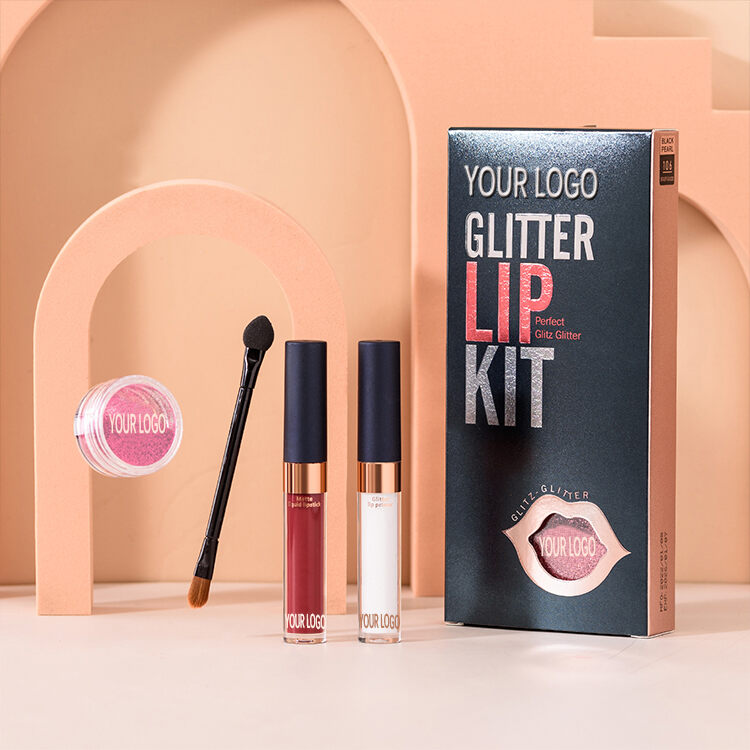 This Leecosmetic lip kit with innovative design comes with everything you need to get the perfect glitter lips. The kit includes a glitter powder, a liquid lipstick, a lip brush, and a lip primer. The glitter powder can be used as eyeshadow or eyeliner, too!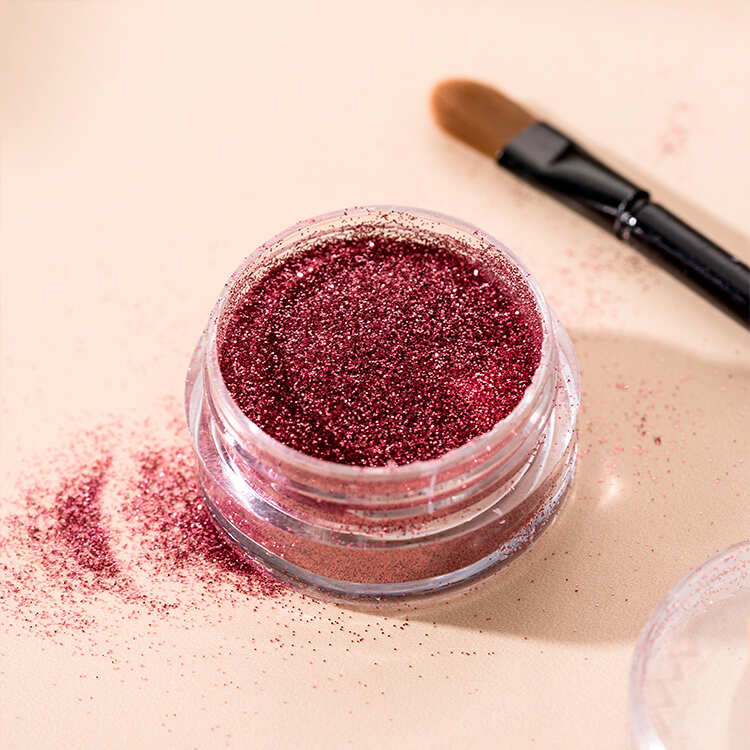 Our high-pigmented color provides you a luminous gloss, provide you the gorgeous sparkling and 3D effect glitter lip makeup. Its soft touch velvet texture makes your lips look fuller. It contains natural moisture, which makes it comfortable when you wear it. In addition , it meets your demand and will bring you a glamour look on the lips. It gives you an elegant and sexy feel in a party, date or any special occasion.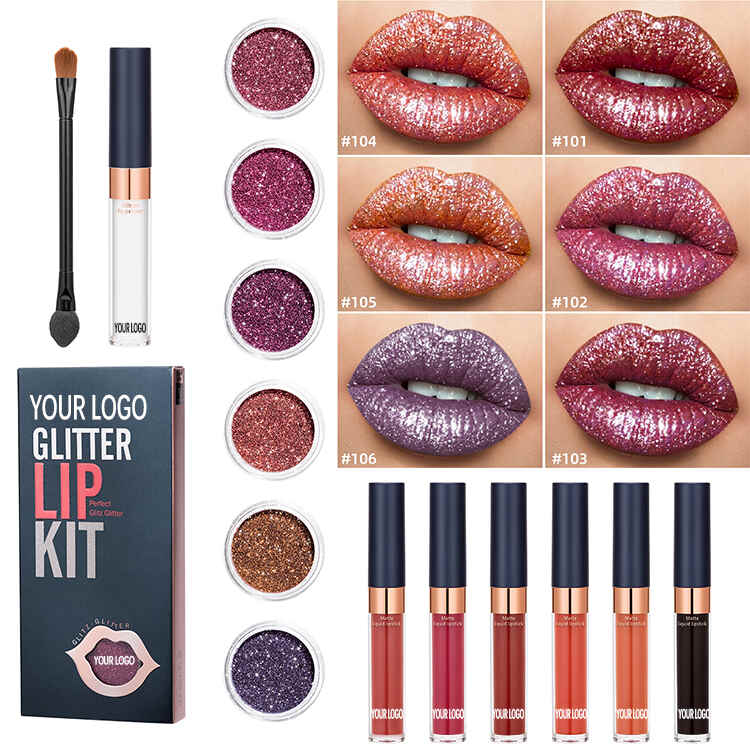 Leecosmetic glitter lip kit is made up of high quality and lead free pigment, which applies easily with a brush or apply directly with your finger. All the colors can be fully customized according to your requirements.
This glitter lip kit is the perfect addition to your festival look, and it also comes with an easy-to-follow video tutorial. It is made of high-quality material and can be used for various purposes such as dance shows, live performances, nail art or even body painting!
If you are looking for wholesale lipstick manufacturer, Leecosmetic can be a good partner for you. Sold at competitive wholesale price, our lipstick has been sold worldwide and are highly praised by our customers. We provide various kinds of lipsticks, including glitter and matte liquid lipsticks, each available in different shades. Come and get some!