Make Eyeshadow Palette Truly Yours
Our private label service allows you to create a customized eyeshadow palette tailored to your preferences and eye color, ensuring that your makeup look is always on point.
Our eyeshadows are made from premium ingredients, ensuring long-lasting wear and vibrant colors.
🌿 Natural ingredients for vibrant, intense color payoff
🚫 Filler-free, unadulterated beauty
🎨 Compliant with EU and US FDA Standard Cosmetic Raw Materials!
🌱 Vegan-friendly and cruelty-free
By creating a personalized palette with us, you can easily update your collection and maintain the highest standards of hygiene.
Three Easy Steps To Create Your Own Eyeshadow Palette Brand
1. Pick the best colors for your eyes
We offer 64 pigmented colors in shades of orange, purple, green, red, and blue to help you create stunning looks that enhance your natural beauty.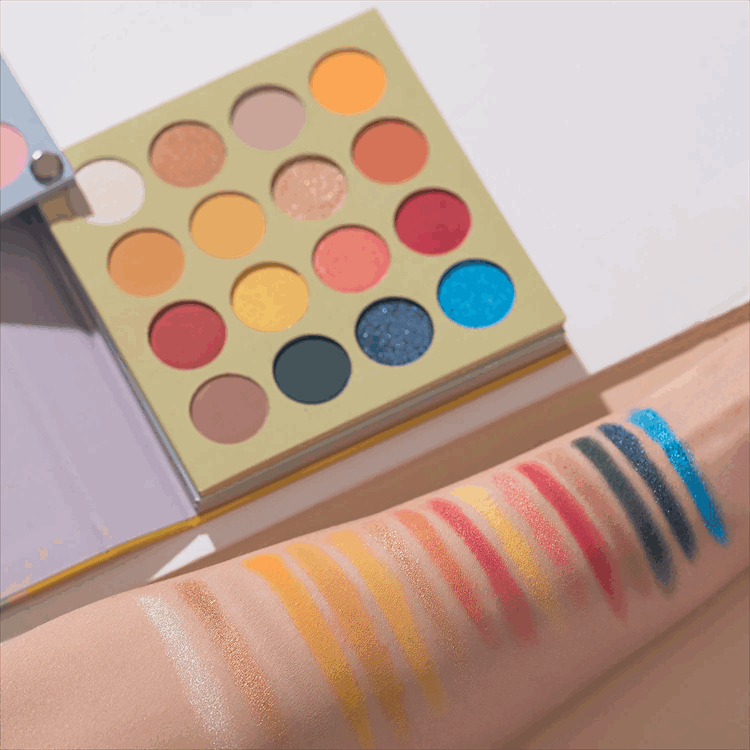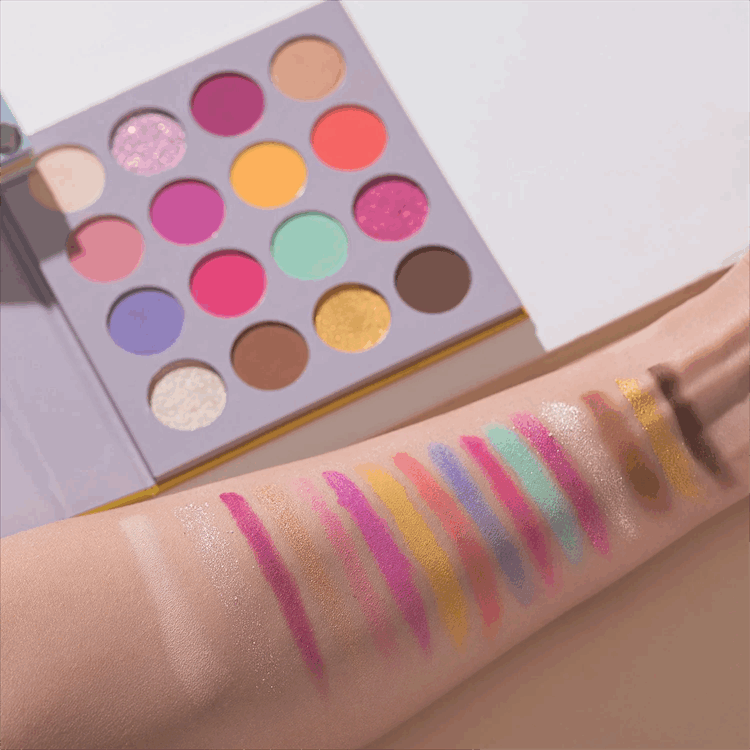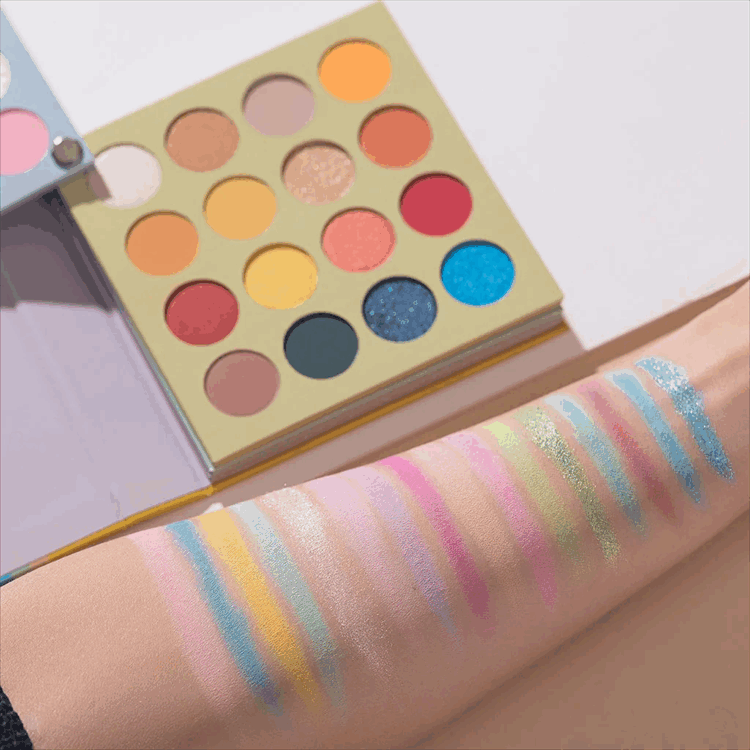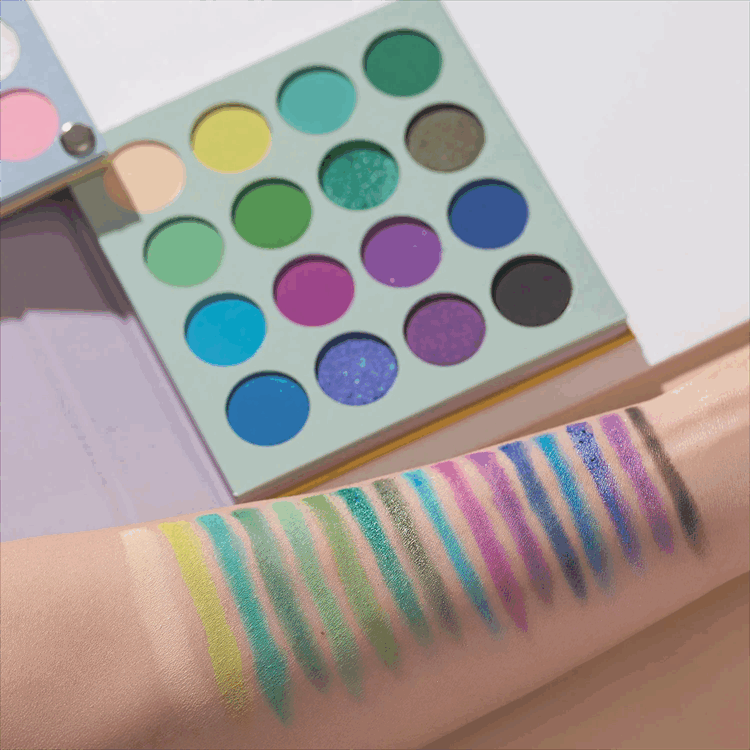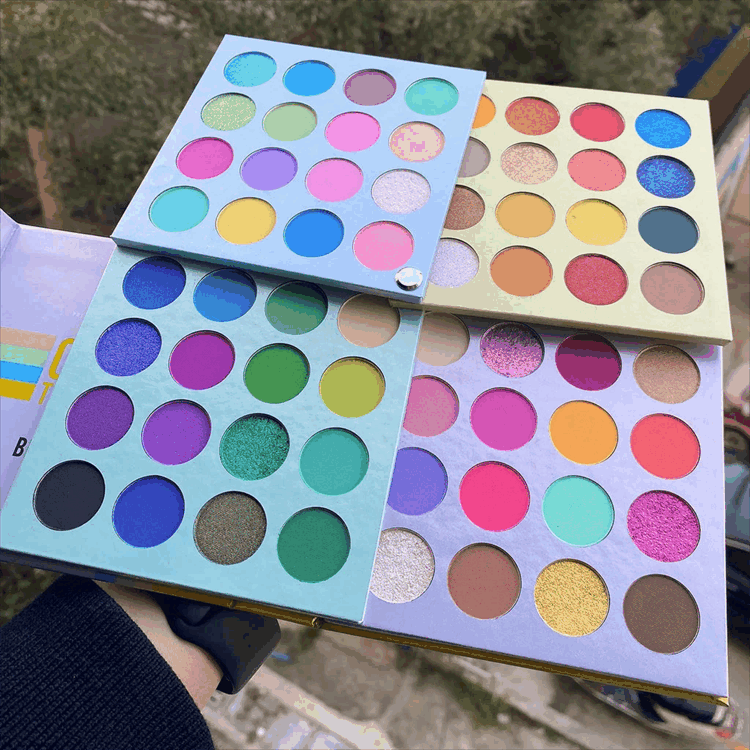 2. Choose an Empty Eyeshadow Palette Template
Select your ideal eyeshadow palette template from our extensive range of options. We have palettes accommodating a variety of pan sizes and quantities, including 9/15/16 and more pans. Each one has a mirror.
You can choose the one that best suits your needs.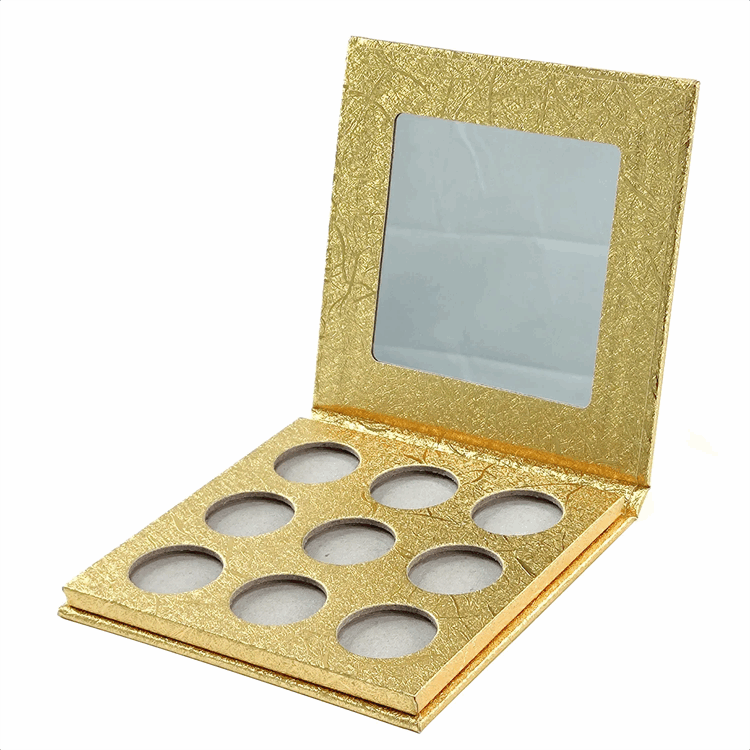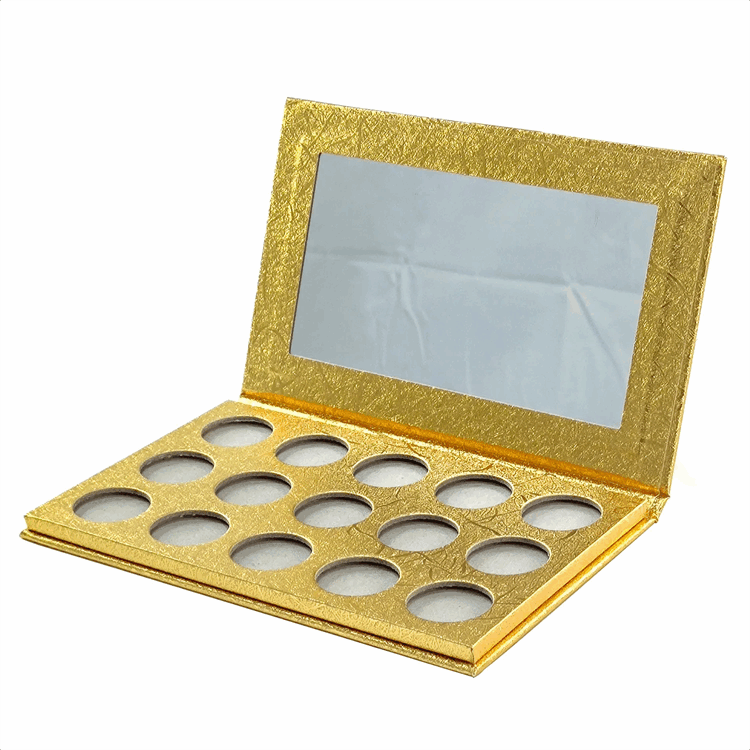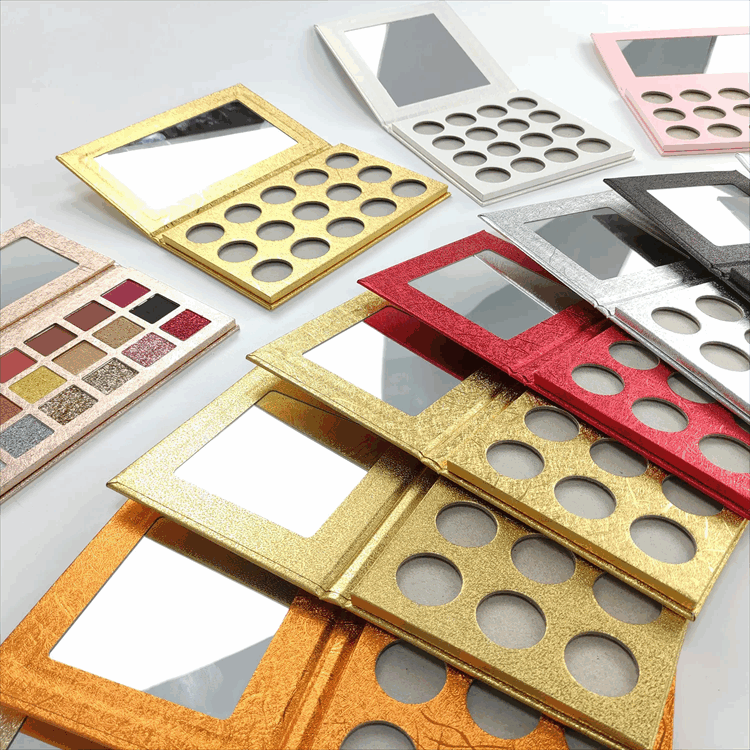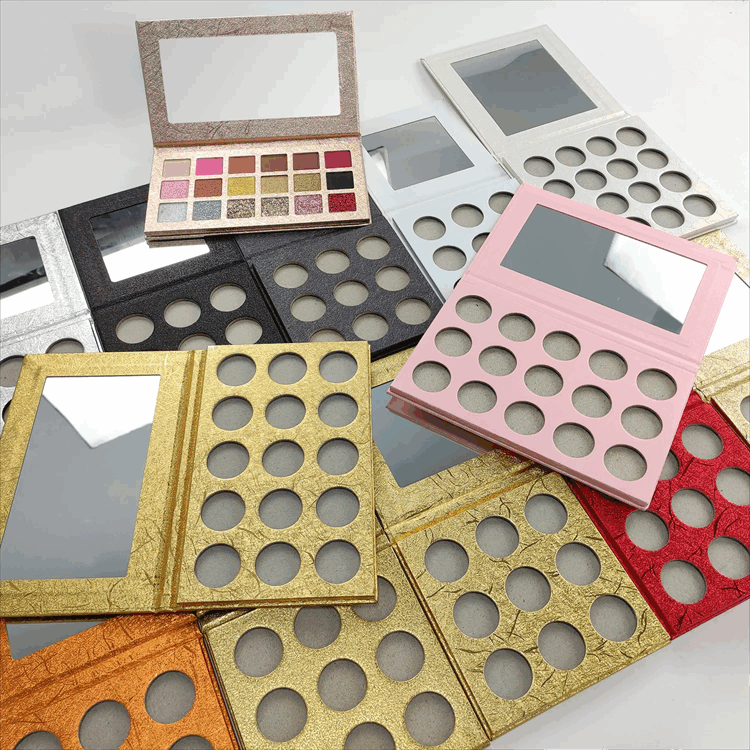 3. Add a Custom Logo
Upload your logo and custom cover images, and we'll incorporate them into the palette's packaging, making the creation truly yours.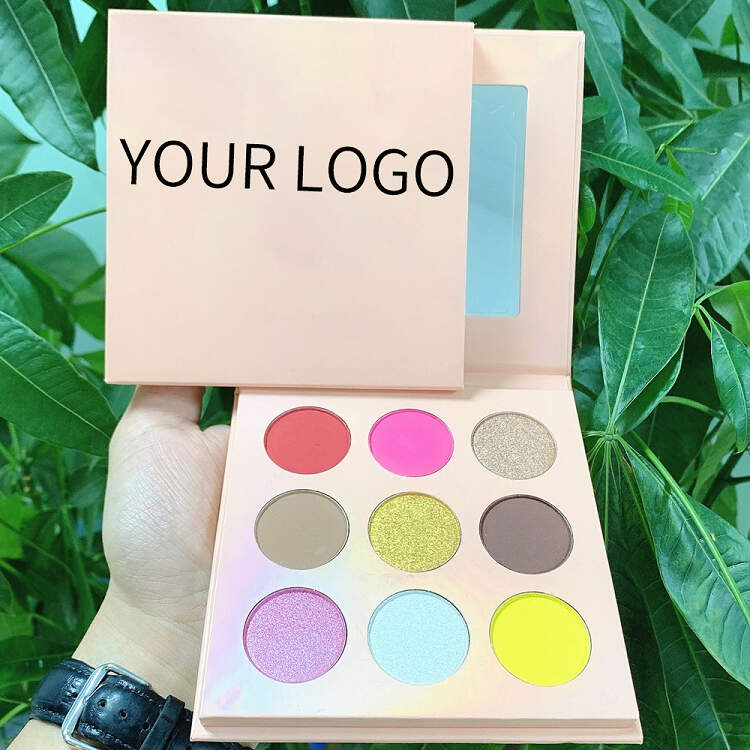 Private label eyeshadow palette FAQ
1. How do I choose eyeshadow color combinations from a palette?
Our service is designed to accommodate your preferences, allowing you to build as many palettes as your desire. Meanwhile, we have a consulting team to help you choose hot-selling eyeshadow color combinations for your market!
2. How much does it cost to make your own eyeshadow palette?
Our eyeshadow palette price ranges from $0.5 – $6, depending on the number of shades and order quantities.  Contact us for a price list.
3. Can I create my own eyeshadow palettes with names and pictures?
Sure. You can even add the shade name as well. If you need assistance with logo/packaging design, our in-house graphic designers can help you create the perfect emblem to represent your request.
Contact us for more details and create your custom eyeshadow palettes ready to sell.