The beauty industry has seen tremendous growth in recent years, with makeup and skincare products becoming more popular than ever. One niche that has gained significant attention is the lip gloss business. If you're looking to dive into this lucrative market, we've compiled a comprehensive guide to help you start your own lip gloss business successfully.
Quick links:
1. Lip Gloss Industry Research
2. Choose an attractive lip gloss business name
4. Estimate Startup Costs for Lip Gloss Business
5. Lip Gloss Business Supplies List
7. Utilize social media platforms and reflects your brand
8. Conclusion
1. Lip Gloss Industry Research
Before you start your lip gloss business, it's essential to understand the industry landscape. According to a market research report by reportsanddata, the global lip gloss market is expected to reach approximately USD 784.2 Million in 2021, growing at a CAGR of 5% between 2022 and 2030.
The lip gloss market can be segmented based on different types. Data shows glossy finish is growing rapidly for dry and chapped lips.
a. Glossy Lip Gloss: Offers hydration and nourishment to the lips.
b. Matte Lip Gloss: Offers a non-shiny, flat finish.
c. Glitter Lip Gloss: Provides a shimmer, sparkling finish.
d. Other Gloss: Cream, plumping, stained gloss.
To position your business for success, you'll need to stay updated on industry trends, identify your target audience, and establish a strong brand identity. For instance, adding sparkles to glossy lip gloss to make it more catchy.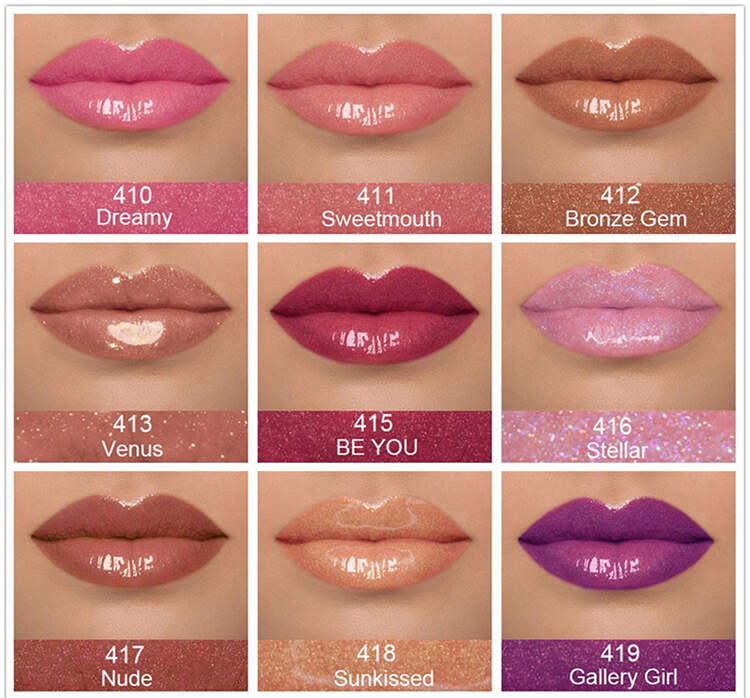 2. Choose an attractive lip gloss business name
Choosing the right name for your lip gloss business is crucial for creating a strong brand identity. You can check name generator tools for lip gloss businesses, such as Namify, Cofes, TagVault
Here are some suggestions for lip gloss business names:
GlossyGlam
PoutPerfection
LipLuxe
ShineSensation
PuckerUp
LustrousLips
GlamourGloss
Make sure to research your chosen name to avoid potential trademark issues.
3. Design a custom logo
When you are ready to launch your lipgloss business, one of the first things you need to do is design a custom logo. This will be the face of your brand, so it's important to take the time to create something that really reflects who you are and what your company represents. Again, you can search for some logo design tools for lip gloss businesses, such as Canva.
There are a few key things to keep in mind when designing your logo:
Keep it simple:
A logo should be easy to understand and remember, so avoid anything too complicated or busy.
Make it unique:
Your logo should be instantly recognizable, so steer clear of any generic or common designs.
Consider your colors:
The colors you choose for your logo can say a lot about your brand, so be sure to select something that reflects the tone you want to set.
Think about typography:
The font you use in your logo can also be quite impactful, so choose something that is both legible and stylish. Taking the time to create a well-designed logo is an important part of establishing your brand identity. By following these simple tips, you can ensure that your logo makes a strong and lasting impression.
4. Estimate Startup Costs for Lip Gloss Business
The startup costs for your lip gloss business will depend on various factors, such as the scale of your operation, the quality of your ingredients, and your marketing strategy. Here's a rough estimate of the startup costs:
| Item | Cost (USD) |
| --- | --- |
| Business Registration | $100 – $500 |
| Lip Gloss Ingredients | $300 – $1,000 |
| Packaging | $200 – $800 |
| Marketing | $200 – $1,000 |
| Website and Domain | $100 – $200 |
| E-commerce Platform | $30 – $200/month |
| Equipment and Supplies | $100 – $500 |
Total Estimated Startup Cost: $1,030 – $4,200
5. Lip Gloss Business Supplies List
To start your lip gloss business, you'll need to purchase the right supplies. Some essential items include:
Lip gloss base
Mica powders or liquid pigments
Flavor oils
Essential oils (optional)
Preservatives
Pipettes or droppers
Mixing containers and utensils
Lip gloss tubes or containers
Labels and packaging materials
Safety equipment, such as gloves and masks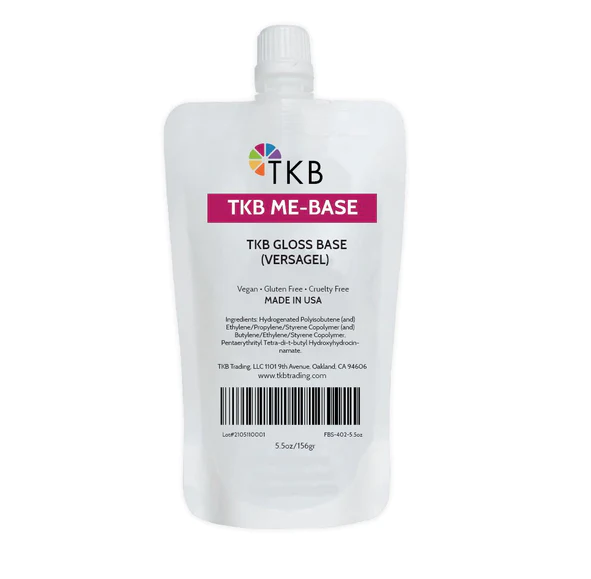 You can find those supplies from cosmetic vendors, such as Amazon, Alibaba, etc. To put things simply, leveraging private label manufacturers for your lip gloss business would be a nice choice.
Private label manufacturers offer a cost-effective and efficient solution for entrepreneurs looking to start a lip gloss business without the hassle of producing the products themselves. By collaborating with a private label manufacturer, you can focus on building your brand and marketing your products, while the manufacturer takes care of the production process.
Leecosmetic is your reliable B2B cosmetic partner that provides full service from product development, and quality control to custom packages. This allows you to focus on marketing and growing your business without worrying about stockouts or excess inventory.
6. Get the Right Packaging
The packaging of your lip gloss can make a significant impact on your customer's perception of your brand. Choose packaging that aligns with your brand identity and appeals to your target audience. Consider the following factors when selecting packaging materials:
Design and aesthetics
Functionality and ease of use
Material quality and durability
Eco-friendliness
7. Utilize social media platforms and reflects your brand
You'll want to create an online and social media presence that reflects your brand. Here are some tips to help you get started:
Focus on creating high-quality content. This includes everything from blog posts and articles to photos and videos. Whatever content you create, make sure it is well-written, informative, and visually appealing.
Make use of social media. Social media is a great way to connect with potential customers and promote your brand. Create accounts on popular platforms such as Facebook, Twitter, and Instagram. Then, post regular updates and interact with your followers.
Develop a strong web presence. In addition to social media, you'll also need a strong website. Make sure your site is professional and easy to navigate. Include plenty of information about your company and products. And be sure to include contact information so potential customers can reach you.
Conclusion
Starting your own lip gloss business can be an exciting and profitable venture. With thorough research, a strong brand identity, and the right supplies and marketing strategies, you can make your mark in the booming lip gloss market. Follow this comprehensive guide to develop a strong branding strategy for your wholesale.
Leecosmetic is a reputable company with private label experience in the lip gloss industry over 8 years. Contact us and get a price list of wholesale lip gloss.