When discussing the OEM (Original Equipment Manufacturer) and ODM (Original Design Manufacturer) landscape in the cosmetics industry, Korea inevitably comes to the fore as one of the largest players. With more than 4,000 cosmetics manufacturers in the vicinity of Incheon alone, the density and development of the OEM/ODM industry are impressively high. Renowned beauty brands worldwide choose to manufacture their products in this Asian nation, known for its advanced beauty technologies and innovative product designs.
These manufacturers have not just survived but thrived in a fiercely competitive environment. Companies such as Cosmax and Kolmar Korea have emerged as international leaders, representing K-beauty manufacturing on a global scale. These success stories demonstrate the significant impact of Korean cosmetics manufacturers in the global beauty market.
Dominant Players in the Korean Market
As of 2021, Cosmax was the largest cosmetics manufacturer in South Korea, boasting a revenue of around 1.59 trillion South Korean won, as per data from Statista. The company's success can be attributed to its dedication to research and development, coupled with a commitment to producing high-quality, innovative cosmetics. Cosmax has become a global brand, delivering top-notch OEM and ODM services to various cosmetics companies worldwide like L'Oreal and the acquisition of Nu World.
Following closely behind Cosmax is Kolmar Korea, another giant in the cosmetics manufacturing industry. This company stands out for its extensive portfolio of cosmetics, pharmaceuticals, and health supplements, catering to a wide variety of consumer needs. The success of Kolmar Korea also lies in its commitment to technology, with a strong focus on developing new formulas and delivery systems that cater to evolving consumer demands.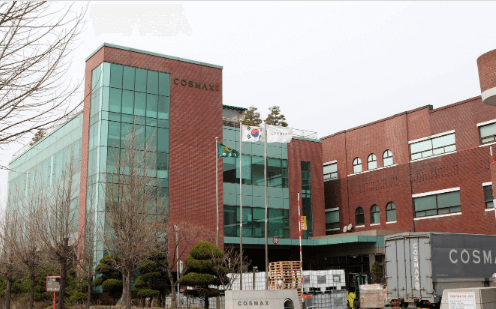 Top 10 Korean Cosmetics Manufacturers
In addition to Cosmax and Kolmar Korea, several other Korean manufacturers are making waves in the cosmetics industry. Let's go through their key strengths, weaknesses, and primary products.
These companies continue to shape the Korean cosmetics manufacturing industry and are key players in the global beauty landscape. Their continuous commitment to research, innovation, and quality has positioned them as leaders in the OEM/ODM sector.
About Leecosmetic
Leecosmetic is a wholesale cosmetic manufacturer in China that delivers quality cosmetics at competitive prices. We provide private label OEM/ODM custom makeup service.
FACESCRET and NEXTKING are our own brands of Leecosmetics. Distinct from our private label offerings, our own products are available with low minimum order quantities and are ready for immediate sale.
We pride ourselves on swift delivery and efficient processing. We welcome inquiries for both FACESCRET/NEXTKING products and our bespoke private label services.
More to read: