Do you ever wonder what a makeup primer is? What does it do to your face?
On the one hand, makeup artists swear by it but on the other hand, some find it just another additional makeup layer laid on the face.
So if you are one of those smart shoppers who digs in much information before making a purchase, this is the right place for you.
TABLE OF CONTENT
WHAT IS A MAKEUP PRIMER?
IS IT NECESSARY?
5 REASONS A FACE PRIMER SHOULD BE IN YOUR MAKEUP KITS
5 STEPS TO APPLY A PRIMER
TYPES OF MAKEUP PRIMER
MATTIFYING PRIMER
COLOR-CORRECTING PRIMERS
HYDRATING FACE PRIMERS
BLURRING PRIMER
ILLUMINATING PRIMER
6) TIPS AND TRICKS
7) IDEAL PRIMER
8) FAQs
1.WHAT IS A MAKEUP PRIMER?
A makeup primer is one mysterious tube which provides a poreless canvas for long-lasting makeup. It locks in the makeup all day long and smoothens the skin making the base glowy and dewy.
2.IS IT NECESSARY?
Even if you paint a wall, it is first prepped with a base same goes on for makeup. Primer provides you with a makeup-ready face and helps with longevity is an undeniable fact.
Even while comparing two sides of the face wherein on one side makeup primer is applied whereas on the other side it is not.
Firstly talking about the side with a primer on it is observed that it smoothens out the texture of the skin and fills up all the pores. This gives a smooth canvas to work on with the foundation and enables easy blending.
Whereas on the side with no primer at all the texture is very uneven and the foundation coverage is not as flawless as the other side of the face.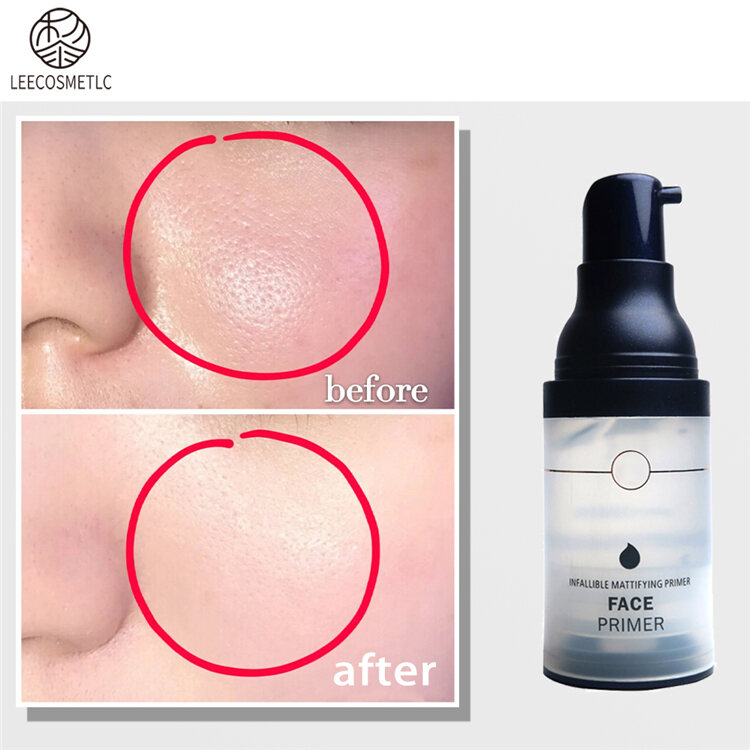 5 REASONS A FACE PRIMER SHOULD BE IN YOUR MAKEUP KITS
These 5 benefits of a makeup primer are a must-know for every makeup lover. These will come as a shocker for you. Despite using the product for ages, people are still unaware of the benefits it holds and all of this goes unnoticed.
1) KEEPS MAKEUP IN PLACE
All of us want to get rid of touch-ups. One solution to that is a primer to wear on your moisturiser and you are good to go without having to worry about the meltdown of your makeup. Primer will make it sit still in a place for hours and extend its wear time without a doubt.
2) BLURS OUT IMPERFECTIONS:
A primer blurs out all the imperfections on your face from fine lines and wrinkles to pores and acne. It does it all. It minimises the appearance of the pores and mattifies them resulting in a fresh and natural skin-like finish.
3) ACTS AS A BARRIER
Primer acts as a barrier between skin and makeup. It acts as the protective layer added after skincare which disables the makeup or any external damage that harms the skin.
4) CREATE A SMOOTH CANVAS
it creates a perfect foundation to apply makeup foundation. Primer promises luminosity and enables the makeup to pop out and be vibrant.
5) GIVES A MATTE FINISH
hydrated and matte finish skin is a dream come true. The primer not only gives a flawless makeup look but also helps in the absorption of extra oil content from the face and controls it.
5 STEPS TO APPLY A PRIMER
Now you know all the benefits primer holds so let's dive in to know these five steps that are to be followed blindly while using a primer.
STEP-1
Cleanse your face using a good quality cleanser.
STEP-2
Primers work best on moisturised skin. Hence, moisturise and hydrate your skin well. Also, use sunscreen if your skin will be exposed to the sun.
STEP-3
Take a pea drop on the back of your hand and put 2 dots each on the forehead and cheek, one on the nose and chin.
STEP-4
Using fingers blend from centre to face rubbing it outwards.
STEP-5
Move on to the next step of your makeup routine with an even skin surface.
TYPES OF MAKEUP PRIMER
1) MATTIFYING PRIMER
Mattifying primers contain silicones that create a layer between your skin and makeup. It also comes with the added benefits of blurring and smoothing effects.
If you have oily or combination skin, a mattifying primer is the most suitable type for your skin because your face appears shine-free and less oily. It triggers the production of excess oil.
2) COLOR-CORRECTING PRIMERS
colour-correcting primers are designed to dilute the noticeability of several skin concerns.
Yellow colour corrector- corrects dullness and paleness on fair to medium complexions
Green colour corrector-neutralizes redness and cancels out colour red, acne or rosacea.
Cool pink colour corrector illuminates the skin tone and provides luminosity to dull skin.
Orange colour corrector- brightens skin tone
Colourless colour corrector- hydrates skin
Purple colour corrector- this colour-correcting primer eliminates unwanted yellow undertones in fair skin to make it glow.
3) HYDRATING FACE PRIMERS
The hydrating face primers are formulated with skin-loving and nourishing ingredients that hydrate the skin. These types of primers ensure that your skin does not feel dry. They have hydrating formulas that do not feel heavy on your skin keeping the parched skin and dehydrated skin feeling soft.
4) BLURRING PRIMER
Blurring primers are less about mattifying and more about smoothening which is ideal for mature type skin types facing issues like wrinkles, opening up of pores and fine lines. These types of primers resolve those issues and provide a clean base.
5) ILLUMINATING PRIMER
It gives that LIT-FROM-WITHIN-GLOW. The liquid formula of this blends seamlessly onto the skin to boost its luminosity.
You can also wear it solo for dewy makeup.
MOST COMMON MISTAKES PEOPLE DO WHILE APPLYING PRIMER:
While the application of primer, a lot of common mistakes are undertaken by people. Know how to avoid these mistakes:
USING THE WRONG PRIMER FOR YOU
Cakey and patchy makeup is a girl's worst nightmare! Are you one of those whose makeup gets cakey over time? The possibility is you are using the wrong kind of primer for your skin. This is the most common primer mistake, using a product not specialized for your skin type. taking the skin type into consideration is highly important.
Depending on the texture of your skin, you can choose the best suitable type of primer from the wide variety available.
TIP: To begin with, you need to identify if you have an oily, dry or combination skin type. after identification for oily skin use mattifying primers and dry skin, use hydrating primers.
NOT FOCUSING ON TARGET AREAS
Every primer has its different target area. one primer might work well for an anti ageing factor like wrinkles and fine lines while the other is more suitable for the age group 18-24 focusing more on acne-prone skin.
so keep your facts straight while you are out to purchase a primer.
TIP: A primer which works well for a friend of yours might not work well for you.
REPLACING SKINCARE WITH PRIMER
Makeup primers can never replace the importance of skincare. Proper skincare is one stepping stone towards a perfect makeup look.
from cleansers to a serum nothing can be replaced by a primer. so it is always good to start the makeup with a proper skincare routine and then only apply the primer for the enhancement of the makeup.
FOUNDATION AND PRIMER DO NOT COMPLIMENT WELL
If your makeup has no noticeable changes and even looks patchy the reason behind it might be that the primer and the foundation do not get along.
THE AMOUNT OF PRODUCT USED
The product quantity should be kept in mind while using. neither too much nor too little of the product should be used. wise quantity of product is highly recommended.
TIPS AND TRICKS FOR APPLYING MAKEUP PRIMER
1) ALWAYS WAIT FOR AN FULL MINUTE BEFORE APPLYING MAKEUP
Give it a full minute to sit on the face after the application of primer and before the application of makeup.
2) SKINCARE ALWAYS COMES FIRST
You have to take care of your skin before putting too much makeup on your face. It can end up ruining your natural skin. So, primer acts like a shield to prevent access absorption of the products that you are going to apply.
3) LESS IS MORE
Putting the right amount of primer will set your makeup. Make it less in order to help your makeup be efficient because sometimes even less is more.
4) CHOOSE THE RIGHT PRODUCT
Choosing the right product is a herculean task. Which product is going to work best on your skin?
Let us look over some qualities of an ideal makeup primer:
What primer will suit you, also depends on your skin type. Maybe it's not the primer that you've been using, but, it is your skin type that is not matching up with the primer. matching up with the primer.
1) You should always aim for the GC content to remain between 40 to 60% with the 3′ of a primer end. This will promote binding. We can also name it GC Clamp. The eG and C bases tend to stick together with hydrogen molecules. Hence, helps the stability of the primer.
2) If you have oily skin, you must look for a primer that can handle and control oil production.
3) If you have normal or combination skin, you should use a mattifying primer on greasier areas and a hydration one on the drier areas.
4) If you have acne-prone skin, picking up an oil-free primer will do you best.
5) For Mature skin, a primer with hyaluronic acid is ideal.
Frequently Asked Questions about Makeup Primer
Question– How can I reduce the redness by using primer?
Answer- If you want to reduce redness or boost the radiance, you should use a colour-correcting primer.
Question- Does it matter what primer you use for makeup?
Answer– Yes. Definitely, it matters. Silicone primers intend to make your face super soft and smooth. They allow you to glide over your skin without getting into your pores and lines.
Question- What is the main use of Primer?
Answer- Prime intends to prepare your skin and creates a shield to hold the makeup that you apply.
Question– What should we apply before using primer?
Answer- You should always apply moisturizer before reaching out to your primer. Moisturizer locks in moisture to keep dryness away. If you put on primer first, you might be facing some dryness issues.
Question– Can Primer be used every day?
Answer– This is the most commonly asked question. Yes, you can wear primer every day. It causes no harm. They are an easy and excellent way to blur your pores and minimize the imperfection of your face. You can skip the foundation and use a primer instead.
Question– How long to wait between moisturizer and primer?
Answer- How long to wait between moisturizer and primer? To get better results, apply a thin layer of moisturizer first then wait 30-60 seconds before applying primer or any other products.
Question– What comes after primer?
Answer- The Correct Order To Apply Makeup Products
Step 1: Primer &Color Corrector
Step 2: Foundation
Step 3: Concealer
Step 4: Blush, Bronzer, & Highlighter
Step 5: Eyeshadow, Eyeliner, & Mascara
Step 6: Eyebrows
Step 7: Lips
Step 8: Setting Spray or Powder.
Question- Are more coats of primer better?
Answer– Depending on how strong or bold the previous color is, it may be necessary to apply more than one coat of primer. However, it is not necessary to over apply the primer with so many coats.
We all have understood by now that all primers contain some sort of polymer and silicone to act as our second skin. It helps our makeup to adhere better. So, if you're still thinking to whether you should go for primers or not, the answer is a definite yes! Go and Buy one now!
If you want to learn more about the beauty industry, stay in touch with us! We provide basic tips and tricks to all the beauty lovers out there!