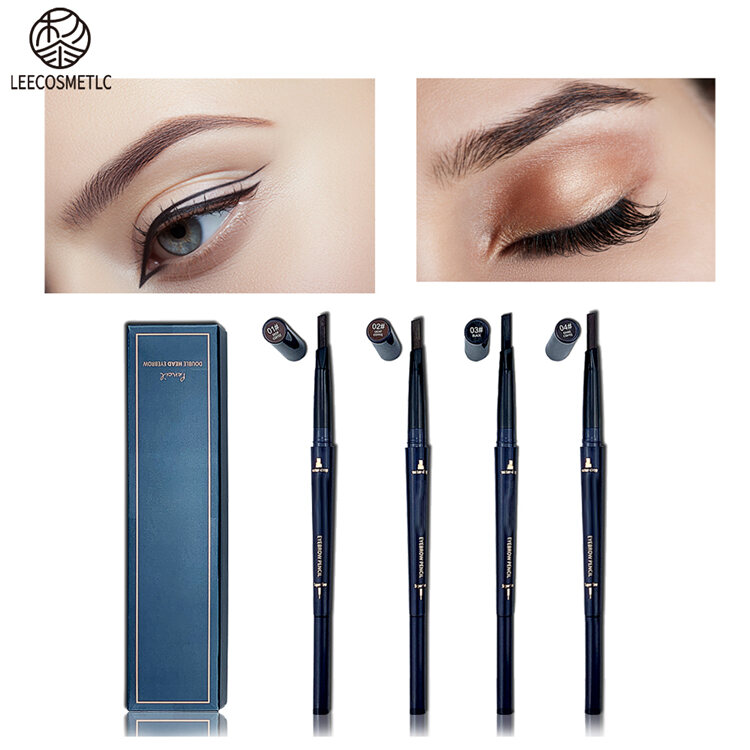 Eyebrow pencil is a solution to fill the sparse space of your eyebrow and perfect your look. Smooth lines of eyebrows can add color to your eye makeup.
As a specialized cosmetic wholesale supplier, Leecosmetic has been worked on makeup wholesale for over 8 years. Our eyebrow pencil is highly appreciated by our clients for their clear lines, wide range of color and natural look. And the compact size is easy to carry around in a cosmetic pouch.
Compared to the rest, our eyebrow pencils are more suitable for beginners because they are quick to apply and long-lasting. What' s more, when we choose the color of the eyebrow pencil, we should try to choose a color that is roughly the same as the color of the hair. Leecosmetic eyebrow pencil are available in four colors options to meet the basic color needs.