Eyeshadow palettes are some of the most popular products in the cosmetics industry, and for good reasons. They provide a wide range of color options that can be easily applied to your eyes and face, making them perfect for creating a variety of looks.
If you're looking for a way to give your cosmetics brand a unique look and feel, the best place to start is with the high pigment eyeshadow wholesale.
A high pigment eyeshadow wholesale can be anything from a collection of neutral shades to a rainbow of colors that will make you stand out from the competition.
When you're choosing custom eyeshadow palette private label color scheme, it's important to think about how you want your brand to be perceived. You'll want a palette that reflects your company's personality and can be associated with its products.
Here are some tips on how to choose an eyeshadow palette color scheme:
Pick a theme:
The first step is to decide on a theme for your custom eyeshadow palette wholesale. It could be based on an emotion or mood, like happiness or calmness. Or maybe it's something more specific, like a holiday or season. This will help determine the colors that are used in the palette and how they are arranged.
When choosing an eyeshadow palette color scheme, it's important to keep in mind what type of look you're going for. Are you looking for something simple? Do you want something bolder? Or maybe something more subtle? The answers will help guide your custom eyeshadow palette manufacturer in the decision-making process when it comes time to pick out specific shades.
Choose your color scheme:
Once you've decided on a theme for your palette, think about how many colors will be included and what kind of arrangement they'll have in the palette. Will you use neutral shades? Bold colors? Or maybe a mix of both? These decisions can help inform other decisions related to the design process, such as whether or not you want to include matte shadows or glittery ones.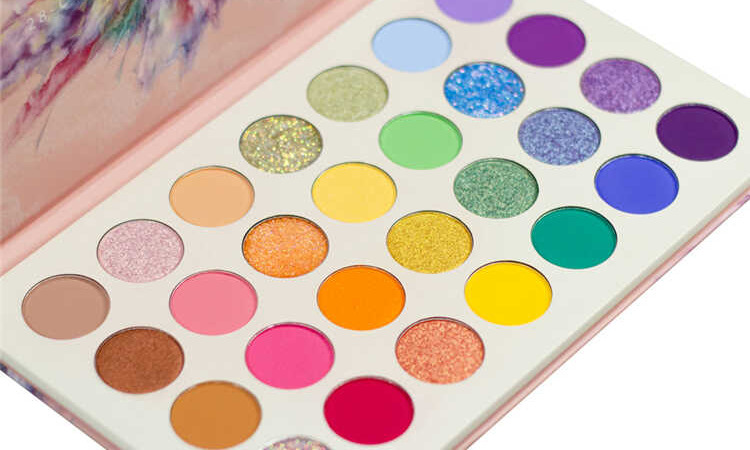 Know your brand:
When it comes to creating a cosmetics line, you have a lot on your plate. You need to choose colors, create marketing materials and build a website. But one of the most important things to consider is how your high pigment eyeshadow wholesale will work with your brand.
A brand is more than just a logo and tagline. It's an idea, an identity that represents all aspects of your business from the products you offer to the way you present yourself to customers. And when it comes to cosmetics private label companies, knowing how different colors can affect customer perception is essential for building a successful brand.
Before you start creating a palette, make sure that you know your brand inside and out. Do you want it to be bright and colorful? Cool and neutral? How do your other products reflect these qualities?
It may help to look at some of the other products in your line. If you have lipsticks that are bright or neutral, then those will be good starting points for choosing colors for your eyeshadows. You can also look at what other brands are doing with their eyeshadows (and other products). You can even try making a few different palettes from scratch before deciding which one will work best for your brand!
Primary and secondary color:
Colors are one of the most powerful tools in any designer's toolkit because they evoke feelings that words sometimes fail to convey. Colors can help create an atmosphere or mood for shoppers in stores, as well as online shoppers on websites like Amazon or eBay. Knowing which colors go together and which ones don't will help you create a cohesive look that matches your brand's message perfectly.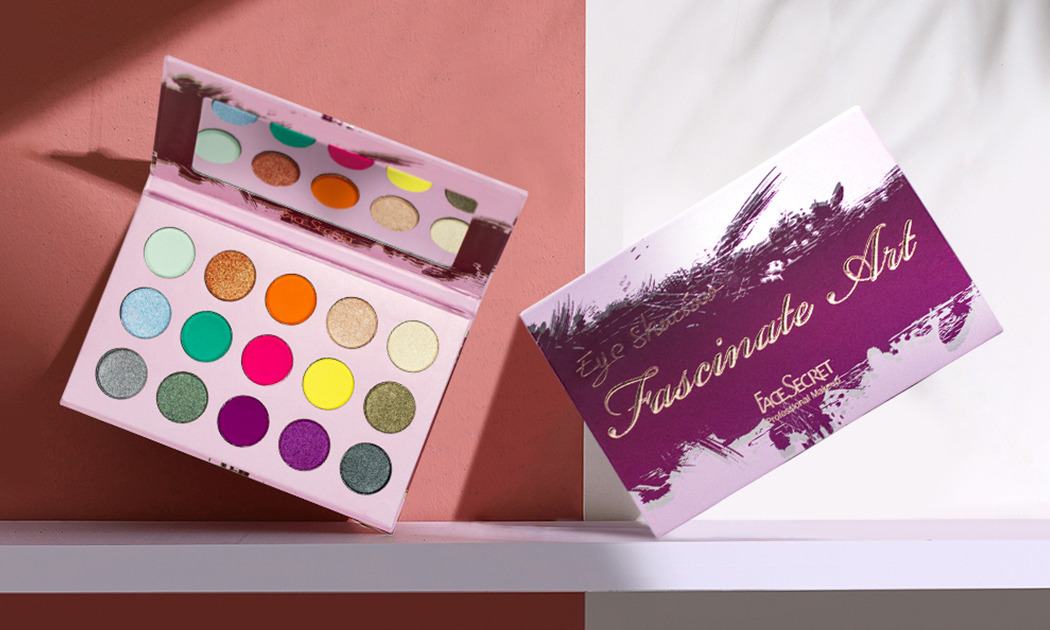 The first step when creating a color scheme for your custom eyeshadow palette private label is choosing your primary color, this will be the main hue in your palette. The primary color will also determine which other colors you choose to use in your palette. For example, if you choose blue as your primary color, then red, orange and yellow will likely not work well together because they are all on opposite sides of the color wheel from blue.
Because of how close together green and yellow are on the color wheel (they are directly across from each other), they make great secondary colors. If you're using blue as your primary color, then green and yellow are good secondary choices because they complement blue nicely without being too overpowering or unbalanced with it. You can also choose pink as a secondary option because it's an accent shade that works well with most other hues.
What factors influence color selection?
Color is not just about aesthetics, it has practical applications too. For example, if you're looking for high pigment eyeshadow wholesale for men or women with fair skin tones, then you might want to consider using warm colors instead of cool ones because they look better on darker skin tones than on lighter ones. It's also important to remember that if your audience is mostly female and aged between 18-30 years old, then pastels would be great for creating custom eyeshadow palette wholesale because they're popular among this demographic group.