If you've always dreamed of starting your own makeup brand, creating a private label eyeshadow palette is a great place to start. According to the report by Market Research Store, the global eyeshadow palettes market size was valued at USD 14.52 billion in 2018 and is anticipated to witness a CAGR of 5.7% during the forecast period. Thus, integrating eyeshadow palettes into your makeup business can lead to substantial growth and success.
Understand the Private Label Concept
Before diving into the world of private label eyeshadow palettes, it's important to understand the concept behind it. Private label refers to products that are manufactured by one company but sold under another company's brand name. This allows you to create your own unique brand without the hassle of manufacturing and production. By partnering with a reputable manufacturer, you can focus on designing and marketing your eyeshadow palettes while leaving the manufacturing process to the experts. Understanding the private label concept is the first step towards building your own successful makeup brand.
Top 4 Benefits of Creating Your Own Private Label Eyeshadow Palette
A. Cost-effectiveness
Choosing to create a private label eyeshadow palette can be an economically savvy decision. As you'll be working directly with a manufacturer, you can eliminate the need for a middleman and subsequently reduce costs. Furthermore, buying in bulk often leads to additional cost savings, maximizing your return on investment.
B. Brand Uniqueness and Customization
With a private label, you have the creative freedom to design a product that truly represents your brand. You can select unique color combinations, finishes, and textures that align with your brand's image. This not only helps in distinguishing your product from competitors but also builds a strong connection with your target audience.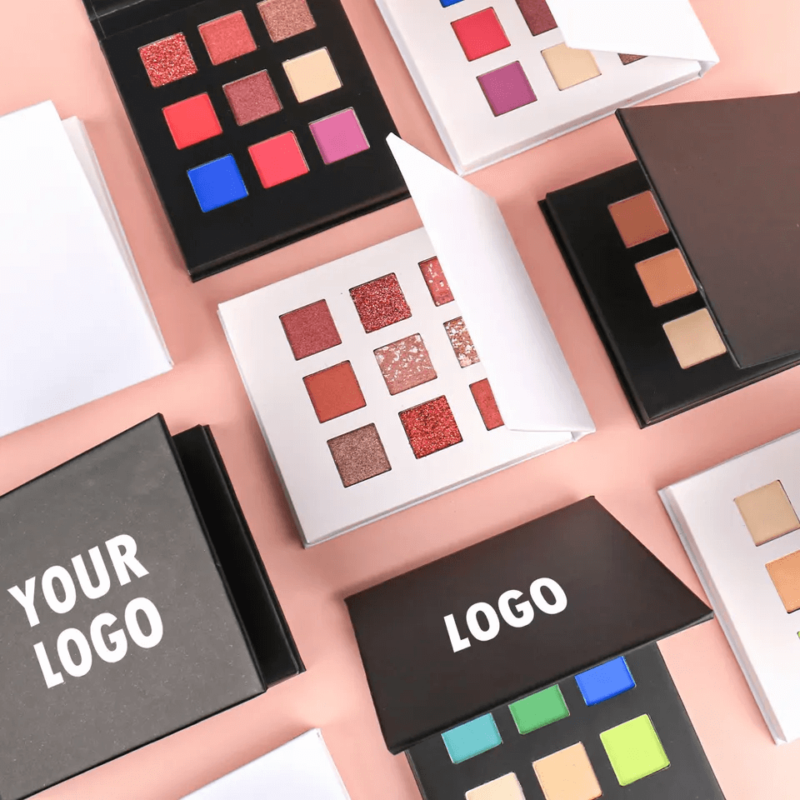 C. Control Over Product Formulation, Quality, and Distribution
Private labeling provides you with greater control over every aspect of your product. This includes the ingredients used, the manufacturing process, quality control, and how your product is distributed. This level of control can ensure that your product meets the highest standards of quality and is consistently available to your customers.
D. Faster Market Launch
Creating a private label eyeshadow palette allows for a quicker launch compared to developing a product from scratch. As your manufacturer already has the necessary resources and expertise, you can significantly reduce the time it takes to bring your product to market.
5 Things You Need to Know About Private Label Eyeshadow Palette
A. Conduct Market Research
Before launching your private label eyeshadow palette, thorough market research is crucial. This will help you understand current market trends, customer preferences, and potential competition.
B. Select the Right Eyeshadow Formula
Choosing the right formula for your eyeshadow palette is essential. The formula should not only provide excellent pigmentation and blendability but should also align with your brand's values, such as being vegan or cruelty-free.
C. Test Your Private Label Cosmetic
Before launching, make sure to test your private label cosmetic for performance, safety, and stability. This will ensure your product meets regulatory requirements and customer expectations.
D. Consider Packaging Design
The packaging of your eyeshadow palette is often the first point of interaction with your customers. Ensure it is not only visually appealing but also sturdy, user-friendly, and reflective of your brand image.
Consider the color scheme, theme, and target audience for your brand. Do you want to create a neutral everyday palette or a bold and vibrant palette for special occasions? Think about the shades and finishes you want to include, as well as any special features like a mirror or brush. Sketch out your ideas and work closely with your supplier to bring your vision to life. Don't be afraid to experiment and try different combinations until you find the perfect design for your eyeshadow palette. Remember, the packaging is just as important as the product itself, so make sure it reflects the overall aesthetic of your brand. With a well-designed eyeshadow palette, you'll be one step closer to launching your own successful makeup brand.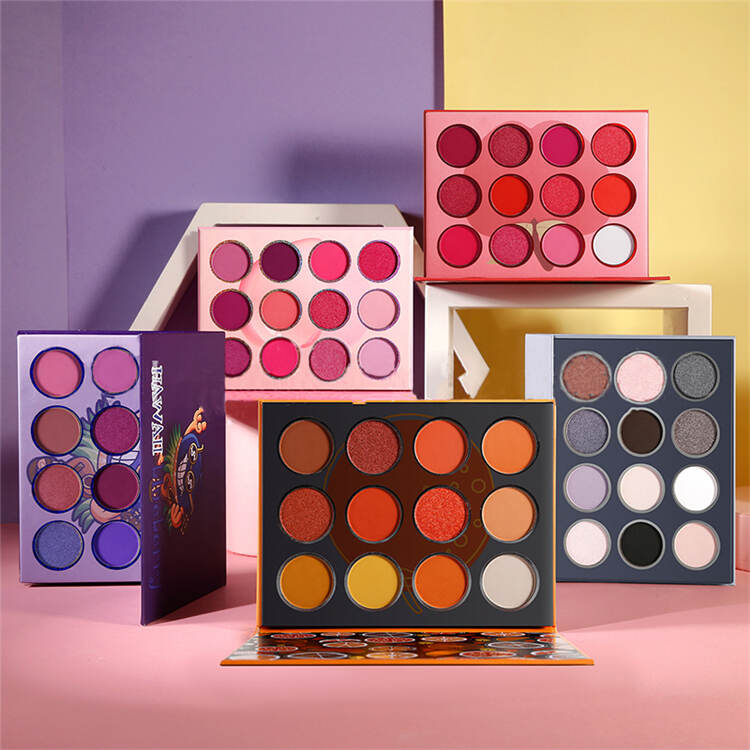 E. Selecting a Reliable Manufacturer
A reliable manufacturer will not only provide high-quality products but will also guide you through the process, from formulation to packaging design, quality control, and distribution.
Start by researching different suppliers and comparing their prices, production capabilities, and reputation in the industry. Look for suppliers that specialize in cosmetics and have experience working with private label brands. Once you have a shortlist of potential suppliers, reach out to them and ask for samples of their products to ensure their quality meets your expectations. Don't rush this step, as finding the right supplier is essential for the success of your makeup brand.
Expert Support for a Successful Private Label Cosmetic Launch
At Leecosmetic, we specialize in creating high-quality private-label eyeshadow palettes tailored to meet our clients' unique needs. Our experienced team works closely with each client, providing the necessary guidance and expertise to ensure a successful product launch. Leecosmetic is your trusted partner for navigating the exciting world of private label cosmetics, transforming your vision into a market-ready product.