Anyone in the world can choose to be an entrepreneur or an owner of any brand. What are the advantages of OEM they can get for the brand? Making your own product is a challenging task for sure and it requires proper planning if you really want to achieve your goals and achievement. Once you get started, you have to stay committed. The results you get will determine the direction your business is heading to. We have a solution for you to start your business.
Why creating our own brand is the best option?
There are many types of products which you may consider providing for your potential customers in the future. Like, If you are looking to sell skincare products and this is a chance for you to make some money and have fun at the same time. See this as a golden opportunity for a good start in your career. When your product becomes successful, many opportunities will come your way knocking on your door. In other words, the sky is the limit. Therefore, you also get to enjoy the results of the sales more as you are the boss of your own empire.
What you should consider before creating?
Below are the main pointers you must consider before.
Identify your potential customers and competitors- You need to understand first on the market really works. Do some thorough research and findings on how you can attract customers. Having competition in the business world is quite normal these days. By studying more about them, you may identify the gap which can bring customers to you. The ball is in your court, you only have to find the way to execute this in the best possible way.
Decide your company image- An image of the company shows the reputation of the company, and is quite an essential step to decide before you start your business. The name of the company is one of the biggest decisions that you have to make in your life. Why? That is how people will have their first impression which could be vital could in attracting them. Sticking to the name is the first big commitment as it is the identity of your company. Also comes with it that is important like logos, slogans, and overall image are important.
How OEM helps in building your brand?
You may have seen or heard people, like your friends or family members or somebody you may know, who tried to begin their own business and sell their own products. Unfortunately, some that ran into issues after problems and plans to give up in the end. With the help of OEM manufacturers, you will be able to kickstart your business journey.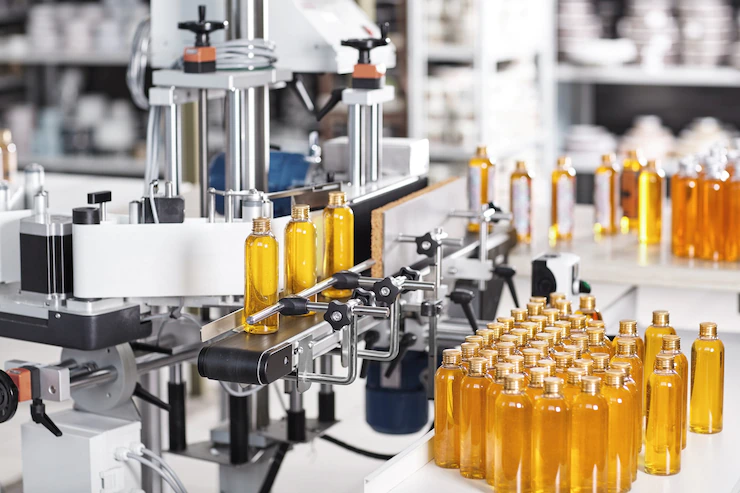 The OEM services include- As a client, you will get assistance in all the necessary lists for your product. OEM can help with:
Quality standard- We are a certified cosmetic research and manufacturing company which gives excellent OEM, ODM, and Private Label Services.
Research and product development- Build your brand with our professional research and product development team. We are capable to develop and make brand-specific products for maximum efficiency following your expectations and build the way you want them to be.
Manufacturing capabilities- We are well-equipped with advanced facilities in order to get safe, hygienic, and effective products and GMP, ISO, and HALAL certified.
Packaging and label design- We provide sourcing of the packaging materials ourselves. We make it easy for our clients as they do not have to do the sourcing. Our experts in the design team provide professional design services and attractive packaging solutions in accordance with the latest trend for your product.
Product registration- For each new product that we develop for our clients, we go the extra mile and take over the product registration service and product license application for cosmetic, beauty, and skin care products for them as a part of our comprehensive range of services which set us apart from the others.
Product testing- Product stability and performance testing with the physical and microbial test for a safe and effective product.
Your brand is your future
Creating your brand in the beauty business will take a lot of hard work and dedication. However, getting amazing results for your beauty brand will be very satisfying.
Does Private Labeling work?
Private Labeling has proved to be at great heights. It favors all, the brand owners and retailers, and the buyers. Supermarkets are indulging in private labeling to decrease the cost by cutting down the market share of various sellers. They sell the product themselves and make a profit. The buyers get a good and cheap option. And a quality private-label product can become a success in literally no time. Private labeling is a successful business model, and many retailers are engaging in it to gain more control over the market. It permits startup owners too to scale their market without expansion of the product and manufacturing capacity. Following this success, products under premium private labels are entering the market. Consumers are willing to pay a little extra for better products which work in favor of the beauty brand owners as well as retailers.
Advantages of Private Label
Higher profits- A private label product is launched under an established brand name. through this, the retailers save the cost of designing and marketing the product. These products get a very high penetration among consumers. This increases the sale of the products. The competition for private label products will be less at any retail store. This acts in its favor. It is profitable in every way.
Cost-effectiveness- These private-label products save on marketing. Since the retailers place the order in bulk, the production price and operating costs are less. So overall, private label is a cost-effective option.
Better brand loyalty- The major aspect is the established name of the retailers. These retailers add more private label products under their name to become a go-to destination for every need. Personal label products ensure quality with each kind of detail. This wins the customers and they choose these products again and again.
Reasons why you must consider private labeling your beauty products
You are in charge of your own unique brand- Although you are giving your trust in a third-party company to give the best private-label cosmetics, they will still be packed and sold under your proprietary brand name. This means you can name your brand any way you want. You can personalize it's aesthetic and let it reflect your ideals. But the most essential thing about having your own brand is that you can stand out in the beauty industry. Make sure that your brand is unique in its promise and offers to help differentiate you from other cosmetic brands in your area. It helps drive loyalty and sales over time. So, when brainstorming about your brand and what it provides the customers be as creative and experimental as you want. Finally, only you will have the authority to sell your stuff. To ensure that no other brand sells anything identical and to crush the competition, you can even get your formulas patented.
You will work with a team of experts to do research and development for you- When you work with a private label company, you can rest assured that your product formulations will be of top-notch quality thanks to the dedicated, esteemed, and innovative R&D team. You will still be in charge of selecting the ingredients for the formula. You get to decide how it should feel on the client's skin or hair. You will decide how it smells and other things. However, you can obtain the safest, highest-quality formulas by working with a team of professionals. These businesses typically focus on a certain product category or market niche. The team has only the best beauty engineers and researchers who have experience of many years in the beauty industry. Due to this, you can expect only the best private-label cosmetics.
You can get as creative as you need with formulations- Chances are that you are not an engineer in your own right. You can still call the shots when it comes to the ingredients of your beauty products. Personalizing your ingredients adds to the uniqueness of your brand. You can position yourself as the hair brand which uses caffeine from coffee Arabica extracts to stimulate hair growth.
You have all the say in the packaging- Many companies commission artists and expensive design studios to get their branding down pat from their logo to the signature colors and social media visuals. But working with a manufacturer permits you to work with an art team too. It will be one that can design the prettiest private label cosmetics has laid its eyes on. Art and design are one of the services which are offered by many private-label cosmetics. Aside from the production of your cosmetics. Your brand promise and overarching corporate vision will be reflected in every aesthetic element of your organisation. When your beauty line is put into production, the packaging will also have your authorised brand appearance. You will get to select how your packaging will look according to what fits your branding and what will be easier for the customers.
You can mass produce your products- When you are a brand on a small scale, it is difficult to keep creating more and more products. It is not easy to book a warehouse or production line at a factory if you have no resources and contacts yet and you can rely on your space at home when you are needed to put out bigger batches of your products. Relying on a private label company to produce your beauty products is terrific when you want them mass-produced. Many private label companies have their own manufacturing plants which are equipped to create batches of your goods. This means that you won't have to sweat your inventory. Many private label manufacturers give awesome discounts if you select your products on a larger scale. It is another smart way to save money while never running out of stock.
Get the assurance of quality control in the factories- With a renowned private labeling company makes sure that the products will only be produced in FDA- approved warehouses. You may be sure that meticulous engineers and quality control personnel will be on hand as your cosmetics line is developed. The whole production follows a strict policy on quality control and this ensures that every single sample sent to you and bottle bought by the customers meets the highest standards. Every batch of products undergoes compatibility testing, microbiological studies, and other safety checks. By this you can have peace of mind which your products are among the best, safest, most high-quality private label cosmetics has to offer.
You make a bigger profit than when reselling another brand's products- Running a business is all about locking in your profits and having a secure future. When you work with a private label to make unique goods under your proprietary brand, you name your price. It is very different from reselling other people's goods. In these scenarios, you receive a modest makeup. Ordering goods from another brand to resell is always more expensive than producing your own goods and setting your own prices. This is due to the fact that you only pay for the research and manufacturing of your private label partner, not for the usage of a different brand. And due to this, you take home more money than you would if you only resold beauty products from bigger brands.
It will be easier to expand more products- When you are in a strong relationship with a private label manufacturer and establish a lot of trusts, it will be quite easy to grow your business into other product lines one day. Once your small brand becomes a household name with more customers, you might expand to other beauty offerings. This could be hair care products, accessories, etc. with a single partnership, you can carry more and more private label cosmetics to call your own. So when you are already working with a private labeling company, you will not have to look for a separate entity to manufacture more products. You have strong camaraderie already with your partner. This permits you a stress-free expansion when your brand is ready.