Have you ever wondered how your favorite cosmetic products are made? It's a complex process that involves a combination of science, art, and technology. At Leecosmetic, our commitment is to transform your vision into a tangible product, crafted with care, precision, and innovation. Our manufacturing process of cosmetic products is meticulously designed to deliver high-quality products tailored to your brand's unique requirements and the ever-evolving market trends.
Starting with a comprehensive consultation, we aim to fully understand your vision and objectives. We then embark on a journey of innovative research and development, create initial prototypes for your evaluation, and after receiving your approval, move towards efficient bulk production. Packaging and labeling come next, with our team guiding you to ensure your product looks as excellent as it performs. Rigorous quality control measures are implemented at every stage, ensuring the highest quality and consistency. Finally, your product is carefully delivered, marking the successful culmination of a thorough and personalized production process.
To better understand manufacturing process of cosmetic products ,we guide you every steps of the way.
1.Pre-Production Consultation
We commence our partnership with a complimentary consultation, understanding your product ideas, business objectives, and requirements. This consultation is free for setting the direction and aligning our resources to deliver the desired results.
2.Innovative Research & Development
A nominal R&D fee initiates the research and development process. Our experienced team uses the latest techniques and innovative concepts to develop a unique, high-performance formulation that fulfills your vision.
3.Sample Creation & Evaluation
Within approximately three weeks of initial payment, we produce prototype samples. These prototypes come with a comprehensive list of ingredients and an approval form. This phase enables you to evaluate the initial products and provide feedback, thus ensuring the final product aligns with your expectations.
4.Bulk Production
On receiving your approval, we kick-start the mass production process. We have cutting-edge facilities that are capable of managing orders of all sizes, ensuring a high standard of quality and efficiency. For optimum manufacturing, we require a minimum order of 3,000 units per product.
5.Selection of Packaging & Labeling
Leecosmetic extends its expertise to help you choose the perfect packaging solution that complements your brand identity. We have an inhouse design team to offer support with artwork and design for the packaging. If you prefer, we can also utilize your provided packaging and incorporate your existing logos or artwork.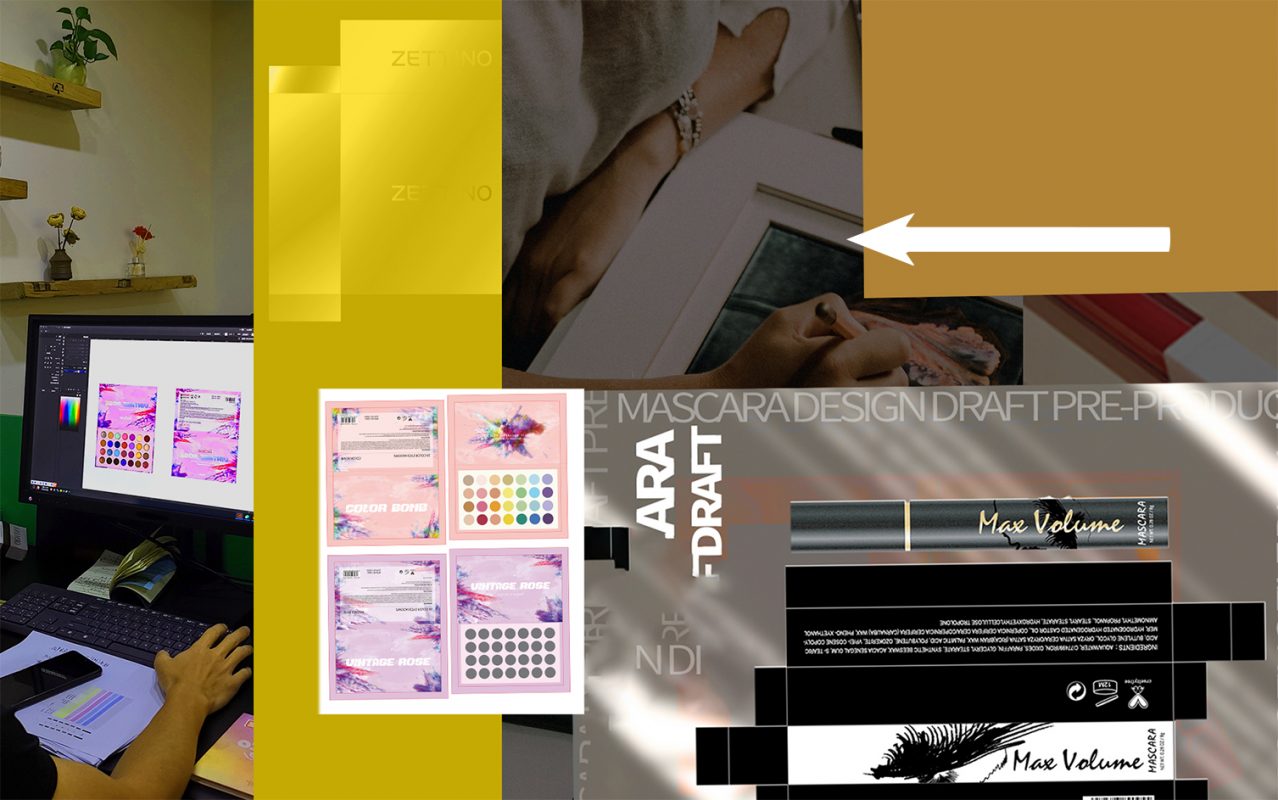 6.Quality Control
We have stringent quality control measures in place at every stage of production. Our QC team ensures the product's quality, consistency, and compliance with international standards, so you receive nothing but the best. Our state-of-the-art manufacturing facility in China adheres to Good Manufacturing Practices (GMP).
7.Delivery & Fulfillment
Once the production is complete and has passed all quality checks, we proceed toward delivery. Please allow 10-12 weeks for your finished products to be delivered from the time of order confirmation. This timeframe ensures we adhere to our high-quality standards and deliver an effective, market-ready product to you.
At Leecosmetic, we pride ourselves on providing a seamless and comprehensive manufacturing process of cosmetic products, tailored to your specific needs and market expectations. Contact us and build up your successful makeup line products.